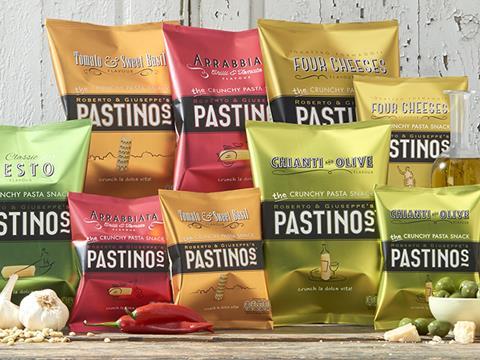 Pasta snack brand Pastinos is looking to increase distribution on the back of investment by new owner Mask Investments.

The capital markets firm has completed its acquisition of the brand for an undisclosed sum from founders Giuseppe Martorana and Roberto Perini, and is now keen to increase listings for the "unique" brand.

The vegan snack maker previously had listings with Aldi and Lidl.

It was put up for sale by its former owners earlier this year, who subsequently liquidated parent company Martorana Snacks.

Under its new owner it has increased export listings, making gains in Continental Europe, along with Christmas hamper listings with John Lewis.

"We are at the early stages of re-establishing the brand and we are particularly planning to make our active launch in 2019," said the brand's ­commercial director, Sam Mistry.

"We are already meeting the significant demand that is there, but we are keen to push that further in the new year."

Pastinos recently expanded its range with the launch of a 'four cheeses' flavour, taking its portfolio of snacks to five products.