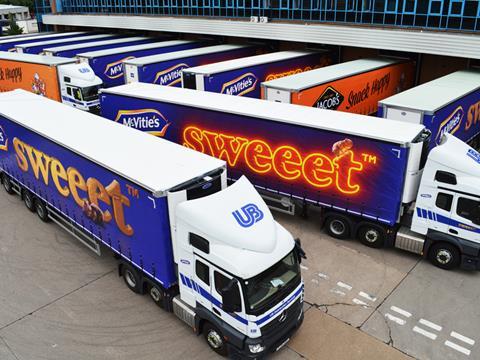 The Turkish owner of United Biscuits is plotting a return to the stock market for McVitie's after launching a new global snacking "powerhouse".

Yildiz Holding, which bought McVitie's owner UB for £2bn in November 2014, this week officially launched London-based Pladis, merging its Godiva Chocolatier, UB, Ulker and DeMet's Candy businesses.

Pladis boasts combined revenues of £3.6bn and Yildiz sees the company as a future FTSE 100 constituent as it outlined plans to float on the London Stock exchange by as early as 2020.

Cem Karakas, Pladis CEO, told The Grocer there were plans to float a chunk of the business in the UK, but Yildiz would continue to be an "anchor investor".He said: "Before then, we need to demonstrate we are able to make Pladis truly global, to capitalise on these cross-category synergies and continue to be the fastest growing biscuit and chocolate company in the world, bringing product innovations to the market faster than everyone else."

UB was one of the UK's biggest listed food companies before being taken private in 2000 by a consortium of investors including Kraft Foods and PAI Partners.

London-based Pladis currently owns 36 factories in 13 countries employing 26,000 people and will be led by Karakas and vice chairman Ali Ulker.

The UK division will be run by UB MD Jon Eggleton, who is eyeing a "significant" move into the UK chocolate market using Pladis' Godiva Belgian chocolate brand. "We are not in the chocolate market in the UK, but we can see there is a significant opportunity for Godiva in a category displaying good growth," he said. "I would expect Godiva to become a significant UK brand over the next three years."

He added benefits in the UK of combining businesses were already becoming apparent, pointing to the extra group manufacturing firepower that underpinned its McVitie's Nibbles launch earlier this year and enabled production to shift and meet demand despite its Carlisle factory flooding in January.

United Biscuits achieved retail sales over £800m in 2015, growing by 0.5% despite the "challenging" deflationary environment in the UK

Karakas added a "strategic priority" would be to grow the McVitie's brand in North America, where it is currently "virtually non-existent". "We have been the fastest growing confectionery player in North American over the past three years, albeit from a small base, so there is a lot of potential to scale up".

He said further M&A was likely, but future deals would not be "transformational". "Generally we will do M&A for distribution access in countries where we don't have a presence or to add niche product ideas."

"With Pladis we wanted to create a global confectionery powerhouse," he said. "The Yildiz confectionery business has been the fastest growing player in the global market space and we want to keep this growth going with cross-category innovations and geographical expansion".