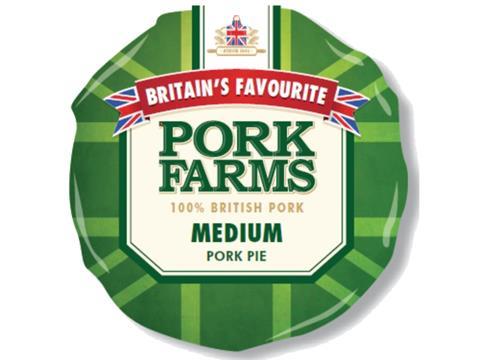 Pork Farms is a step closer to completing its acquisition of Kerry Foods chilled savoury pastry business after the monopoly regulator provisionally cleared the deal.
Following an in-depth investigation, the Competition and Markets Authority (CMA) decided the merger would not lessen competition in the £1bn sector.
Pork Farms and Kerry both manufacture and supply branded and own-label pork pies, sausage rolls and scotch eggs for supermarkets, convenience stores and wholesalers and the CMA was concerned the deal could push up product prices or reduce quality.
After four months of scrutiny the watchdog has provisionally concluded that the acquisition could go ahead.
"The evidence we heard indicated that the merger would not significantly affect customers' ability to negotiate for the best deal for these products," said John Wotton, chairman of the CMA's group investigating the deal."
He added retailers and wholesalers could switch to available alternative suppliers and also had a degree of bargaining power to ensure price hikes couldn't be force on them.
"Given the size of the sector and the popularity of these products, the fact that two of the largest suppliers had merged meant it was important for us to have the chance to examine in detail the possible effects on retailers and, by extension, consumers," Wotton said.
"However, on the basis of the evidence we have seen, we do not think either retailers or consumers will lose out from the merger."
Pork Farms MD Chris Peters added: "We are very pleased with the CMA's provisional conclusion that the merger has not resulted, and may not be expected to result, in a substantial lessening of competition.
"However, we are aware these findings are currently provisional and that we are still subject to the interim order, which requires us to continue to hold the acquired businesses separate. We continue to cooperate fully with the CMA."
The CMA's inquiry group must publish its final decision by 21 June.