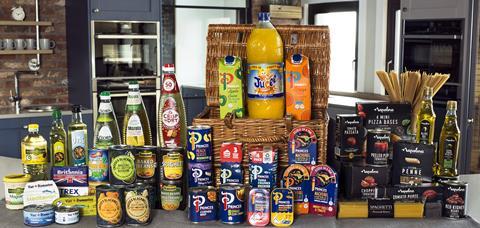 Three global investment firms are battling to take control of tinned foods giant Princes as a £700m deal process enters its final stages.
London-headquartered private equity firm Epiris and US rivals Lone Star and One Rock Capital Partners are preparing final bids for the ambient food group ahead of an offer deadline next week.
The sale process being run on behalf of Japanese conglomerate Mitsubishi Corporation – which has owned Princes since 1989 – by investment bank Houlihan Lokey was paused in June after early bids fell £200m short of a £600m asking price, as reported by The Grocer.
A delay in passing through rising costs to supermarket customers squeezed margins at Princes, with Mitsubishi being reluctant to sell based on the financial performance in the year ended March 2023. However, trading is understood to have significantly improved in recent months, resulting in a potential bidding war at a higher level than originally expected.
Princes is now expected to fetch a sale price of £700m or more, with a deal to be finalised before the end of the year.
Bain Capital-owned Valeo Foods and Symington's owner Newlat were also suggested as prospective buyers, but it is unclear if either are involved in the final stages of the process.
Liverpool-headquartered Princes traces its roots back to the late 19th century and is today one of the largest ambient food groups in the UK, with an annual turnover of about £1.5bn.
As well as supplying a range of meat, fish and fruit in tins and juices under the Princes brand, the group also owns Italian cooking brand Napolina, squash brand Jucee, soup maker Crosse & Blackwell, Farrow's peas, breakfast-in-a-can brand Hunger Breaks and Olivio oil. It also has a number of oil brands as part of the Edible Oils joint venture with Archer Daniels Midland and also sells a number of other brands, such as Branston and Batchelors, under licence.
This wide portfolio, spanning a number of categories, would present a new owner with potential to break-up the group, according to one City source.
"Given the distinctly different businesses, brands, geographies and operating models, the most likely strategy for a financial buyer will be a managed break-up of the group over the medium term," the source said.
"This will create some interesting opportunities for strategics, as well as private equity consolidators."
A Princes spokesman said: "Princes does not respond to market speculation suffice to say that in the normal course of business, we routinely seek to identify growth and investment strategies. No decisions have been taken."
Epiris declined to comment. Lone Star and One Rock could not be reached.