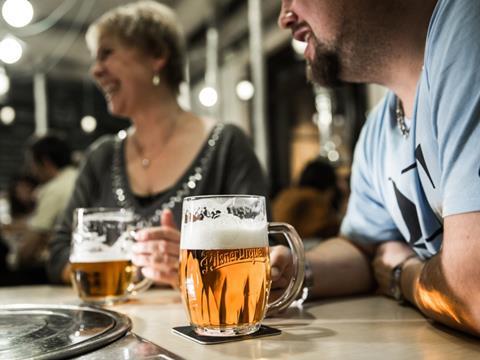 SABMiller (SAB) has formally rejected the new improved takeover bid – worth £68.2bn – from AB InBev (ABI).
Earlier this morning the brewer said the new offer – worth £42.15 per share – was only marginally better than the previous bid (worth £42 per share) it had received from AB InBev and still significantly undervalued the company's prospects and growth potential.
SAB highlighted the fact that the all-cash offer within the new proposal announced today was only 15p higher than the £42 proposal considered and rejected on 5 October.
Chairman Jan du Plessis also poured cold water on AB InBev's approach. He said: "SABMiller is the crown jewel of the global brewing industry, uniquely positioned to continue to generate decades of standalone future volume and value growth for all SABMiller shareholders from highly attractive markets. AB InBev needs SABMiller but has made opportunistic and highly conditional proposals, elements of which have been deliberately designed to be unattractive to many of our shareholders. AB InBev is very substantially undervaluing SABMiller."
SAB added the offer had also "been timed opportunistically to take advantage of SABMiller's recently depressed share price" and represented a premium of just 30% to its three-month volume weighted average share price prior to 15 September.
The SABMiller board looks to have a difference of opinion with one of the brewer's key shareholders, US tobacco firm Altria.
Altria, which owns 27% of SABMiller, said this morning: "Altria believes that a combination of these two companies would create significant value for all SABMiller shareholders. Altria supports a proposal of £42.15, or higher, with a partial share alternative, and, subject to finalization of terms, would be prepared to elect the partial share alternative.
"Altria urges SABMiller's board to engage promptly and constructively with AB InBev to agree on the terms of a recommended offer."
Reports earlier this week suggested the SAB board were holding out for an offer closer to £45 per share, which would value the brewer at £73bn.
AB InBev said it was "disappointed" that the board of SAB had rejected its earlier private bids of £38 per share in cash and £40 per share "without any meaningful engagement".
"We have the highest respect for SABMiller, its employees and its leadership, and believe that a combination of our two great companies would build the first truly global beer company," AB InBev CEO Carlos Brito said. "Put simply, we believe we can achieve more together than each of us could separately, bringing more beers to more people and enhancing value for all of our stakeholders."
If the deal eventually gets over the line it woud create the world's biggest brewing company, with a portfolio of brands ranging from Budweiser, Stella Artois, Peroni and Pilsner Urquell. The enlarged group would generate combined revenues of $64bn (£41.8bn) and earnings of $24bn (£15.7bn), AB InBev added.
Shore Capital analyst Phil Carroll said: "We believe this represents a good deal for SAB shareholders and ultimately we expect a deal to be agreed, although the dance could continue for a while yet."
SAB's stock is currently trading up 1.1% on yesterday's close at 3,663p, but have come down from the opening price of 3,782.2p.
[This story has been amended at 1:40pm to reflect the update from SAB formally rejecting the offer.]