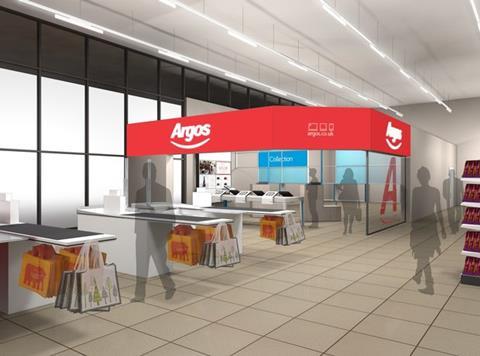 The tie-up between Sainsbury's and Home Retail Group is unlikely to cause any major competition concerns, according to a leading competition expert.
The £1.4bn takeover by Sainsbury's should sail through government competition assessments because the two businesses are too different to provoke fears of a monopoly, said Vivienne Robinson, an independent competition consultant.
She forecast that the government's Competition & Markets Authority would give clearance to the deal in the first stage of the process without asking Sainsbury's or Home Retail Group to voluntarily sell off any of their branches.
The Home Retail Group board unanimously backed the takeover by Sainsbury's at the beginning of the month, meaning the deal will go ahead subject to the CMA giving approval in phase one of the process. If the investigation enters phase two of the process, Sainsbury's will have an option to pull out of the merger.
As part of phase one, the businesses will have to submit a merger notice - answering questions on the size of the business and competition - which the CMA will have 40 working days to review. The CMA will then grant permission for the merger to take place unless significant competition concerns are raised, in which case it could ask the businesses to voluntarily sell off some branches. If this does not remedy the situation, it will launch phase two: a more in-depth investigation that is generally limited to 24 weeks.
Robinson doubted Sainsbury's would need to sell off branches because there was "a lot of competition" and choice of retailers for the goods sold by Sainsbury's and Home Retail Group. Even if Sainsbury's planned to convert some Argos stores into supermarket branches, this should not warrant a phase two investigation, she argued. "Sainsbury's could become a monopoly in some local areas but there's no law against becoming a monopoly in one area," she said.
Charles Livingstone, partner in the public law and regulatory team at law firm Brodies, was more cautious over the outcome. He did not rule out the possibility of Sainsbury's and Argos needing to voluntarily sell off branches or enter a phase two investigation. The outcome would largely depend on consumer response to the merger, he explained. "What the CMA takes most seriously is consumer complaints - not so much individuals but someone like Which? or another consumer body, that's the kind of thing the CMA takes very seriously."