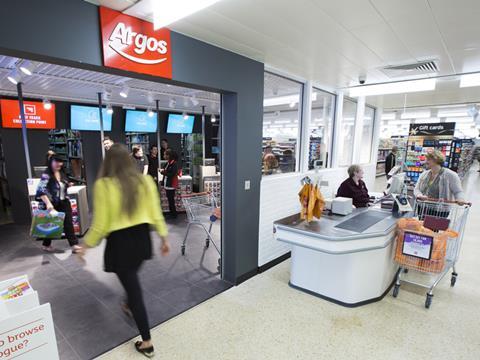 Brexit represents a potential risk to the success of Sainsbury's Home Retail Group acquisition, the retailer admitted in a prospectus of the deal released today.
Britain's vote to leave the European Union could continue to cause "market uncertainty and volatility", which had the potential to "adversely impact" the growth of the combined business. Among other things, Brexit could impact on the cashflow of the business, increase the cost of its products and devalue its assets including property, it warned.
But Sainsbury's chief financial officer John Rogers, who is soon to take the helm at Home Retail Group, stressed that the prospectus had to outline all potential risks and remained confident in the future of the business.
Rogers said the acquisition would strengthen Sainsbury's position in "what could be a challenging economic environment".
And Sainsbury's chief executive Mike Coupe said he remained "convinced by the strategic rationale of the deal". He claimed it was too early to forecast the economic impact of Brexit and had "no idea" how the decision would play out, but urged against panic. "There is a danger of talking ourselves into an economic downturn," he warned.
Coupe also forecast the combined company would create 1,000 or more extra retail jobs. But 400 to 600 corporate and support positions are also due to go as a result of merging the Sainsbury's and Home Retail Group operations in this area, which is part of its plan to achieve £160m in cost savings over the first three years.
The prospectus set out a timetable for the savings that forecast 15% would be made in the first year, with the bulk - 65% - to be made in year two. Nearly half the savings would come from Argos concessions in Sainsbury's stores, it said.
The document revealed that 55% of the concessions would come from relocating existing Argos branches. It assumed the level of sales would be "lower" as a result of moving to the Sainsbury's locations, but Rogers stressed that having Argos products on site could yield an increase in food sales. "We know that when customers come into our stores shopping for non-food, they spend money on food," he said.