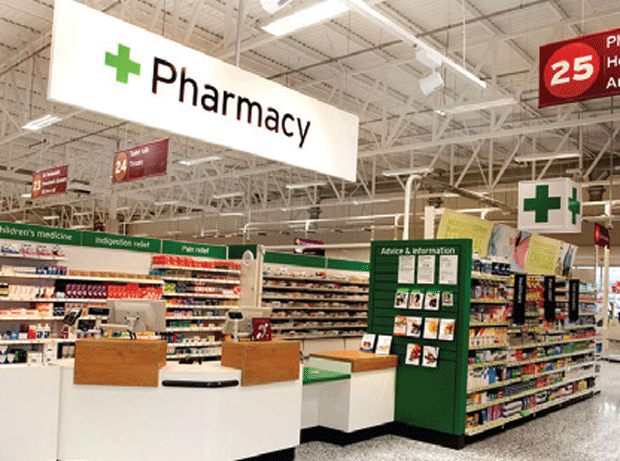 Sainsbury's (SBRY) has agreed to sell its pharmacy business to Celesio AG, the owner of Lloyds Pharmacy for £125m.
Celesio AG has agreed to acquire 281 pharmacies in total, including 277 in-store and four located in hospitals, all of which will be rebranded as Lloyds Pharmacy.
The deal, which Sainsbury's describes as a "strategic partnership", will see Lloyds Pharmacy pay a commercial annual rent for each site.
As part of the agreement approximately 2,500 Sainsbury's staff will transfer to the pharmacy operator under TUPE rules. The chain is the country's second biggest retail pharmacy chain with more than 1,500 stores across the UK.
The deal is expected to complete by the end of February 2016, subject to regulatory conditions being satisfied.
"Pharmacy services are incredibly popular with Sainsbury's customers and we are delighted to be teaming up with Lloyds Pharmacy to develop our offer," said Mike Coupe, CEO of Sainsbury's.
"Working together with a specialist operator like Lloyds Pharmacy will enable us to grow and extend our pharmacy services to customers, whilst realising value for shareholders today from the pharmacy business we have grown organically over the last 20 years."
"Sainsbury's is a fantastic fit for Lloyds Pharmacy. We are both passionate about excellent customer service and making a positive impact on the communities we serve," said Cormac Tobin, managing director, Lloyds Pharmacy.
"Health is our focus and over recent years we have developed a range of services to make it easier for people to manage their health, such as our pain management and skin health services, and we look forward to making these even more accessible via the Sainsbury's network."