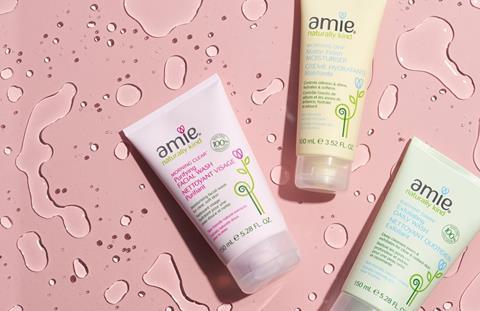 SLG Brands has added three more high street beauty companies to its portfolio, closing deals for a total of £15m.
SLG acquired Amie Naturally Kind Skincare and its two co-created brands Johnny's Chop Shop Grooming and Colab Dry Shampoo. It said it aimed to further build and grow the three brands into global businesses.
"We are focused on continuous brand innovation and global growth whilst looking to take greater ownership and control of the brands that we create, operate and build. Both Colab and Johnny's Chop Shop have been acquired to fulfil these goals," said SLG CEO Miles Dunkley.
"This approach is paralleled with seeking out strategically compatible acquisition targets, such as Amie Skincare, where we perceive vast untapped commercial potential and clear market trend relevance."
The company, which was established in 1985, has evolved from contract manufacturer to brand innovator, featuring the likes of Zoella, Skinny Dip and Superdry beauty products among its licensed brands.
The company, which is backed by investment firm BGF, also produces own-label lashes for Superdrug and products for hairdressing chain Rush, among others.
The recent acquisitions come at a time when SLG Brands is "exploiting the opportunity that exists in the US", it explained. It was gaining "rapid traction" with leading retailers, including Target, CVS and Walmart, it said.
Currently listed in Waitrose, Amie Skincare launched in 2008 to offer "naturally kind" skincare products to teenagers and young adults.
Hair styling and grooming brand Johnny's Chop Shop was launched in 2016, with distribution in Boots in the UK and Walmart, CVS and Walgreens in the US.
Established in 2014, Colab Dry Shampoo is currently distributed in 30 countries across 15,000 shops.