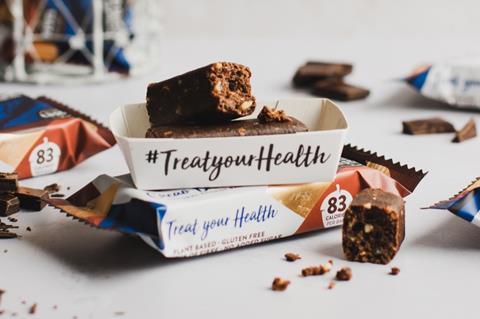 Healthier snacking brand Squirrel Sisters has sold half of its business to GFT Retail for an undisclosed sum as it seeks to accelerate its UK growth and eyes international markets.
GFT Retail will be responsible for "all aspects of back-office" for Squirrel Sisters, including operations, warehousing & logistics, and support in marketing and sales, effective immediately.
The deal will also see GFT Retail look after financing of stock for the business.
GFT Retail was founded by Steve Pezzack in 2002 as an American and world food brands importer. It was the original UK importer of Stubb's BBQ, and launched and built Snyder's pretzel snacks, Blue Dragon prawn crackers and PopCorners in the UK.
Today, it is the owner of Good & Honest crisps and Nom Foods, and partner of Genie Kombucha.
"I like to build sales and brands in partnership fashion with like-minded people, so Squirrel Sisters felt like a great fit," said Pezzack.
Squirrel Sisters was co-founded by sisters Gracie and Sophie Tyrell in 2015 and has since secured listings in Boots and Holland & Barrett, as well as several independents, gyms and cafés.
After Sophie took a step back in 2022 Gracie had been running the business solo for a year, which she described as rewarding but incredibly challenging.
"At the end of last year, we launched into Boots' meal deal as part of their non-HFSS range, which was a huge milestone for the business, but the retail world is tough and requires investment," she said.
"I'm incredibly excited to be working with Steve and his team who have over 25 years fmcg experience and a sales team in the UK and EU.
"After a couple of challenging years for the business during lockdown, things are getting back to where they were, which is an amazing feeling. GFT's support in looking after back office has freed up my time so I can focus on sales, brand and NPD."