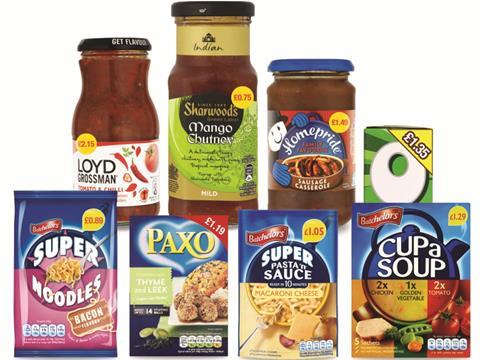 Standard Life investments has voiced its "dismay" over the timing of Nissin's acquisition of a 17.27% stake in Premier Foods (PFD) and called on the Mr Kipling maker to engage with prospective bidder McCormick.
Premier Foods rejected McCormick's 60p per share approach yesterday saying the offer "substantially" undervalues the firm.
This morning it was announced Premier's new strategic partner Japan's Nissin Foods had acquired a 17.27% stake in Premier from Warburg Pincus for 63p a share, much to the chagrin of Standard Life.
David Cumming, head of equities at Standard Life Investments, said today: "We note with some dismay the timing of Nissin's acquisition of a stake in Premier Foods. In our view, this does not reflect well on the Premier Foods board's objectivity and commitment regarding its engagement with McCormick and consequently its desire to pursue maximum value for shareholders."
"Although we believe the 60p bid indicated by McCormick is too low, we remain open to a bid at a higher level. We expect the Premier Foods board, on behalf of its shareholders, to engage with McCormick and pursue this option to the full."
McCormick released a statement today saying it is "disappointed that the board of Premier Foods is conducting itself" and calling on Premier shareholders to demand its board engage with McCormick over the approach.
McCormick also suggested it was open to making an improved bid "following confirmatory due diligence".
Premier Foods said later today it was open to discussion if a higher offer came along.
Premier stated: "Should McCormick, or any other bona fide potential offeror, come forward with an improved proposal that better reflects the board's assessment of the company's underlying value over the longer term, the board would give such offer careful consideration and evaluate its merits (including the level of conditionality), having regard to the best interests of all of its shareholders, employees and other stakeholders."
Premier Foods shares dropped 14% in early trading to as low as 46.2p on the expectation that the Nissin share purchase made McCormick's path to a successful deal more difficult.
However, the shares were back up to 52p by the end of trading – 3.3% down for the day - after the news McCormick was continuing its pursuit.