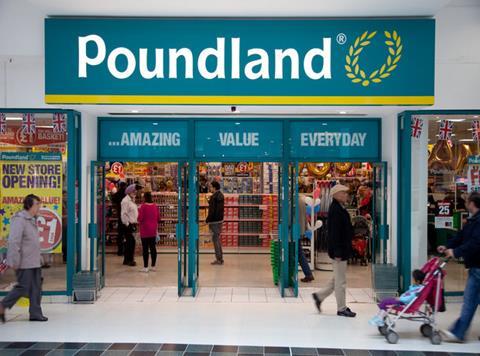 South African retail group Steinhoff has announced this morning it is considering making an offer for under-pressure UK discount retailer Poundland (PLND).
Poundland shares shot up by 23.7% to 195.8p yesterday after it emerged a mystery buyer had acquired almost the entire 15.2% stake held by Warburg Pincus for a huge premium on the market price of the shares.
More than 40 million shares previously held by Warburg Pincus were bought at 195p per share yesterday – well above market value of 155p per share.
Steinhoff did not explicitly confirm it was responsible for the share purchase, but did announce this morning "it is considering a possible offer for the entire issued share capital of Poundland".
"This announcement has been made without the consent of Poundland," it added.
Steinhoff now has until 5pm on 13 July to either announce a firm intention to make an offer or walk away.
Poundland responded by "strongly" advising its sharehodlers to take no action, saying it will issue a further statement if and when appropriate.
Steinhoff sought to derail Sainsbury's bid for Argos owner Home Retail Group earlier this year, but eventually decided not to make an offer. Steinhoff already owns retailers Harveys and Bensons for Beds in the UK.
Poundland's shares have been in free-fall due to stalling sales and the difficult integration of its 99p Stores acquisition.
Poundland had slumped from a share-price high of 371.3p in August 2015 to 129.3p in April and was languishing at just over 150p before news of the share price purchase broke yesterday.
The single price discounter floated at 300p per share in March 2014 and was over 400p in early 2015.
In March, long-time boss Jim McCarthy announced he is to retire and will be replaced by former B&Q boss Kevin O'Byrne on July 1 2016.