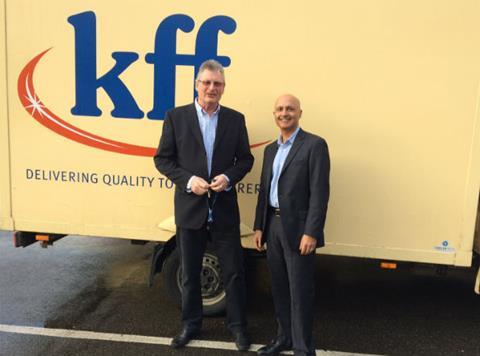 Brakes owner Sysco Corporation has agreed to buy foodservice supplier Kent Frozen Foods (KFF) for an undisclosed sum.

The acquisition of KFF, which turned over £47m in the year to the end of 2016, is subject to Competition & Markets Authority approval.

The Aylesford-based business would join Sysco's other UK businesses, including Brakes, Fresh Direct and M&J Seafood.

Sysco vice president Ajoy Karna said KFF would complement its other UK businesses "perfectly".

They shared many values, including a strong family heritage and customer-led culture, and would benefit from "complementary strengths in product offering and geography", he added.

KFF's management had done "a fantastic job" building the business, which focused heavily on independent customers, Karna said.

Sysco, which had sales of more than $55bn (nearly £40bn) in the year to last July, said KFF would continue to operate independently but would have the support of the world's largest foodservice company and the opportunity to capitalise on closer working relationships with the group's other UK and European businesses.

KFF chief executive Chris Beckley said support from Sysco presented "an exciting and positive time ahead".