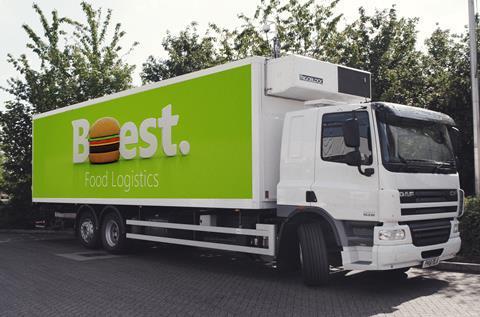 Tesco's Booker wholesaling arm is to provide food to Burger King, Pret, KFC and Pizza Hut after a new deal, taking its sales to £7.4bn.

CEO Dave Lewis announced yesterday that Tesco has bought Best Food Logistics, formerly known as Bidvest, "for a nominal sum", which would add £1.1bn sales to its wholesale operations. He said he hoped it would become the UK's number one catering supplier.

Tesco and Booker CEO Charles Wilson identified headroom in the foodservice businesses as a key factor behind the £3.7bn takeover, which completed in 2018.

Best Food Logistics last year announced a major long-term supply deal with Pizza Hut. It also won back a distribution deal to supply KFC, which it had lost to DHL in 2017 after supply chain difficulties at DHL forced the temporary closure of 570 of the fast food chain's 900 restaurants after a computer meltdown.
Explaining that Tesco was also ramping up Booker digital capacity, Lewis said: "We said it was all about growth in foodservice and building our network."What it means is we bought a business that was a little less than £5.5bn. Post this it will be £7.4bn. Half of that is organic and half is acquired."

As well as the deal to buy Best Food, Lewis revealed Tesco planned to rollout a new B2B trial in Tesco stores to service catering customers with Booker-supplied goods.

"A lot of Charles' customers in catering are topping up at Tesco," he said. "We're going to try to tie that in to a more loyal relationship and will be launching something before the end of the year."

Tesco is also selling bulk buy items to customers at 200 Tesco stores,

Lewis also announced plans to relaunch Booker's online presence in the New Year. "Quite a lot of the Booker business is already online and digital and we're going to relaunch all of that tech with Tesco backing in January," he revealed.

Meanwhile, Tesco has consolidated the Booker joint venture with Tata Groups Trent enterprise, in India, which Lewis said meant it was the only retailer with wholesale and retail presence in the country.