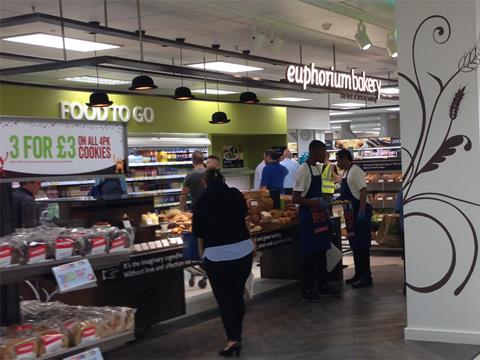 Tesco has sold off its Euphorium Bakery business just 16 months after taking full ownership of the company.

The supermarket sold off its standalone high street bakeries and Islington factory to Soho Coffee for an undisclosed sum, it announced today.

The 57 Euphorium concessions in Tesco stores will convert to own-brand bakeries "in the weeks ahead", while the Euphorium bakery factory in Weybridge that used to service the concessions and 58 Express stores will now be run by Tesco's "long-term supplier partner" Samworth Brothers.

"We know how important a great bakery offer is to our customers, and this agreement will mean we can continue to serve shoppers with great-quality Tesco bakery products," said a Tesco spokesman.

Tesco first took a stake in Euphorium in October 2012, with its first concession at a store in Kensington. It started a wider rollout in 2013 and, in April last year, took full ownership of the bakery business.

However, today's sell-off comes as no surprise. Even at the time it took full ownership, The Grocer reported that Euphorium could be the next casualty of CEO Dave Lewis' cull of peripheral businesses to concentrate on Tesco's core offering.