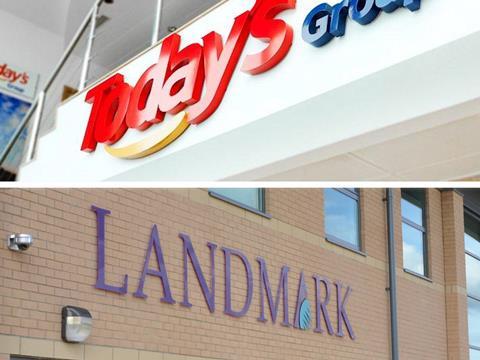 With a week to go until the final vote on the merger of Today's Group and Landmark Wholesale sources suggest the outcome is not yet certain.

While it is still likely that enough members of both groups will back the merger a combination of the high threshold of votes needed and growing concerns among members over the speed at which it is being pushed through means it could be a close call.

The merger, requiring 75% of shareholders from both groups to vote in favour at Thursday's general meeting, will create a £9bn group called Unitas that will aim to use its combined buying power to leverage better deals from suppliers.

However Time Wholesale MD Sony Bihal, a high-profile Landmark member who is opposed to the deal, said there were "lots and lots of questions and concerns".
Bihal, who has undertaken a "commercial study" of the merger said he could not find "any gains" from a deal.

One of his worries was how a combined group would bring more value because volumes would be the same. "How will suppliers actually see Unitas? We don't know what Unitas is going to be in truth. We are creating the group and then we are going to step forward."

Bihal said he was worried about the new steering committee that would be created post-merger to make all the decisions, which he thought was a risk.

"I would have preferred the policies going forward were agreed rather than having uncertainties. We don't know what the true game is yet. That is why there is nervousness about the merger."

Bihal added: "I've been very close to this whole merger. It is a bit of a coin toss. There is a lot to be decided and there is much work to be done.

"For us as a growing company it's a case that certainty sounds better to me when you know where your income's coming from. You know what your systems are, what your support is, you know all the personnel and your functionality works, whereas we are going to be creating Unitas from the ground up so it's a new company. I like some of the ideas but there are lots and lots of risks. Bigger is not always beautiful."

A source from the Today's camp who supported the merger told The Grocer that some of its members also thought it was happening too quickly. "Some people feel we should hang on a bit longer."

Meanwhile another senior Landmark figure, who is also in favour of the merger said he was worried that "it was not a done deal yet".

Landmark MD John Mills and his counterpart at Today's, Darren Goldney, said: "Our focus will be on core range advice to ensure that retailers maximise their offering, giving local communities what they want.

"One of the benefits that the merger will bring is a wider selection of services, taking the best of what Today's Group and Landmark Wholesale currently offer our members' retailers, such as staff training, utilities purchasing and drop shipments."

The Grocer has also learned that Landmark's exclusive brands, such as LSV energy and sports drinks, Prince Consort spirits, Vintner's Collective wines and No3 cigarettes, would become accessible to all Unitas members.

Unitas would also review the current Lifestyle Express and Today's Group own-brand ranges with a view to potentially launching a new retail own-brand range in 2019.

Goldney and Mills said: "The proposed merger will bring scale, focus and efficiency which is good for our members, suppliers and for independent retailers and catering outlets. It sends a strong signal that independent wholesalers have a sustainable future in a consolidating and competitive market."