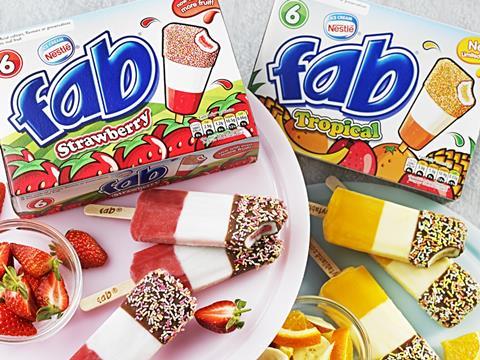 UK food and drink deal volumes edged upwards in 2019, though the final quarter was aided by a high number of 'distressed' M&A deals as tough macro-economic conditions continues to constrain dealmaking in the sector.

Grant Thornton's review of the 2019 food and beverage M&A market found the year concluded with 215 transactions involving a UK buyer or seller, a small increase on the 213 in 2018, and broadly in line with the 217 in 2017.

Fourth-quarter deal activity dipped to 49 deals from 53 completed in the same quarter in 2018, though this year's figures were boosted by an unusually high level of distressed M&A in the final quarter.

There were 14 deals with companies being brought out of administration in 2019, with nine of those in the final quarter, the report found.

Grant Thornton head of food and beverage Trefor Griffith said the modest overall increase in 2019 deal volumes was somewhat surprising given the "upheaval and uncertainty" in the year.

"However, the rise of distressed activity towards the end of the year is probably more in line with the underlying environment," he said.

The uncertainty around Brexit and political instability in the UK had exacerbated existing industry headwinds including challenges with major supermarkets and people consuming fewer calories, to cause buyers to hold off on investments in the sector, he added.

Total deal values were up to £8.8bn for 2019 compared to £7.5bn in 2018 - boosted by Froneri's acquisition of Nestle's US ice cream business for £3bn towards the end of the year. This figure, though, remained well down on the £21.7bn of deals recorded in 2017 and reflected a lack of 'mega-deal' transactions over the year.

"The larger deals over the years are almost all cross border in nature and there is no question that overseas buyers have been sat on their hands waiting to see what happened with Brexit and the political uncertainty," Griffith said.

The fourth quarter saw a notable dip in overall cross-border activity, with just 29% of deals involving overseas buyers compared to 42% for the whole year.

The political stability and definitive Brexit decision triggered by a decisive general election result before Christmas had triggered hopes of a strong start for M&A in 2020.

However, Griffith said more Brexit uncertainty the coronavirus outbreak are continuing to cause "pause for thought" amongst buyers and sellers.

"There is no question a number of players are still holding off on the basis of market conditions," he said. "There's generally more optimism than there was pre-election, however there is still significant uncertainty around the eventual trade deal will be when the UK eventually leaves the EU and obviously now coronavirus is becoming more of an issue."

There was, however, relatively strong private equity investment into UK food and drink despite the headwinds, with the year's total of 53 deals the highest level of M&A investment in the past ten years.

Griffith noted there were fewer PE investments for brands at extremely high multiples, with private equity houses instead taking advantage of the opportunity to consolidate in certain sectors and a number of players making numerous smaller acquisitions.

Ongoing consumer trends such as plant-based foods and low/no sugar or alcohol brands continued to drive M&A in the sector over the year.

However, the alcoholic drinks sector still dominated M&A in 2019, with 31 deals, while there was a 50% increase in pet food deals in the year, with more tipped to come to market in 2020.