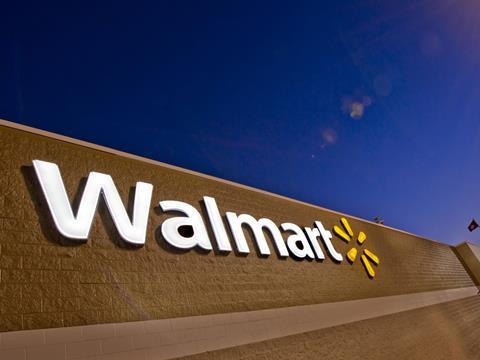 Walmart has swooped for online retailer Jet.com in a $3.3bn deal as it seeks to battle the dominance of Amazon.
The two businesses will remain separate with Walmart.com focusing on delivering the company's 'everyday low price' strategy.
Jet aims to be cheaper than its rivals by offering a curated assortment of products in one bundle for urban and millennial customers. It has already grown revenues to $1bn – offering 12 million SKUs – in its first year, with more than 400,000 new shoppers added monthly and an average of 25,000 daily processed orders.
Walmart said the acquisition would infuse it with fresh ideas and expertise. It added: "[Jet is] an attractive brand with proven appeal, especially with millennials, the first generation of true digital natives."
Wal-Mart's e-commerce sales almost hit $14bn last year – 3% of its $482bn annual revenues – but have slowed down compared with recent years.
The deal, one of the biggest ever for an ecommerce business, is made up of $3bn in cash and another $300m in Walmart shares. It is still subject to regulatory approval but has been approved by the boards of both companies and is expected to close this calendar year.
"We're looking for ways to lower prices, broaden our assortment and offer the simplest, easiest shopping experience because that's what our customers want," Walmart CEO Doug McMillon said.
"We believe the acquisition of Jet accelerates our progress across these priorities. Walmart.com will grow faster, the seamless shopping experience we're pursuing will happen quicker, and we'll enable the Jet brand to be even more successful in a shorter period of time. Our customers will win. It's another jolt of entrepreneurial spirit being injected into Walmart."
Jet is one of the fastest growing e-commerce companies in the US, with co-founder and CEO Marc Lore, together with co-founders Mike Hanrahan and Nate Faust, continuing to run the business.
Lore previously founded Quidsi, the parent company of ecommerce sites Diapers.com, Soap.com and Wag.com, which he sold to Amazon in 2011 for $550m. He also worked at Amazon for almost two years before founding Jet.com.
"We started Jet with the vision of creating a new shopping experience," Lore added. "Today, I couldn't be more excited that we will be joining with Walmart to help fuel the realization of that vision. The combination of Walmart's retail expertise, purchasing scale, sourcing capabilities, distribution footprint, and digital assets – together with the team, technology and business we have built here at Jet – will allow us to deliver more value to customers."
Walmart said the two businesses would leverage their innovative technology to develop new offerings to help customers save time and money.