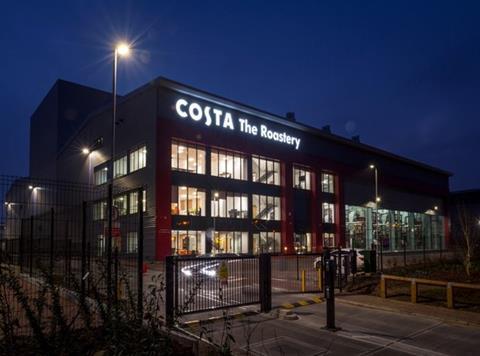 Whitbread has come under increasing pressure to spin off its Costa Coffee chain after US investor Elliott Advisors attained the largest stake of the company.

Elliott said in a statement on Saturday (14 April) that it had bought a stake in excess of 6%, which, according to data from Thomson Reuters and the Whitbread 2017 annual report, makes it the most powerful investor in the group.

The BBC reported that in the wake of the activist investor buying a stake, shares had soared by 7% at midday on Monday 16 April to £42.04.

It comes after US hedge fund Sachem Head pushed for the separation of Costa from the rest of the business when it snapped up a 3.4% equity stake in the company in January.

Whitbread chief executive Alison Brittain did not rule out breaking up the company in a results conference call in mid-January, after Sachem Head's intervention.

Instead, she said that the company would "remain entirely open-minded about the structure of the business and are fully committed to reviewing it on a regular basis at board level".

Speculation has been ongoing for some time that Costa would split from Whitbread, but this has heightened since the involvement of these investors and the news that Costa's sales growth had halted in its most recent financial results.

Whitbread reported in January that Costa Coffee's like-for-like sales at company-owned stores dropped by 1.5% for the year ending 30 November 2017, with total like-for-like sales falling by 0.1%.

Allegra World Coffee Portal CEO Jeffrey Young said that though the activist investor had the largest stake in the company, it would be down to a shareholder vote to decide Costa's fate. This would require the support of many more investors.

However, he said that if Elliott Advisors took leadership and generated momentum behind the idea, a spinoff was possible.

"Clearly, the position of Whitbread as they said is open-minded, but also I think it will be quite cautious. Obviously they'll be looking to maximise shareholder value and clearly if there's an argument that is substantial enough and the current shareholders see the value of that spinoff then there's a good chance it could happen," said Young.

"There's also a good chance that it could add value to the overall Whitbread group in terms of allowing some of the current investors to take some money off the table or have their bets hedged in two listed vehicles."

Responding to the 7% rise in market share since the activist investor announced its share purchases, Young added: "Clearly the market's reacting to it in a positive light. There's been speculation for a couple of years about what might happen. The track record of Whitbread has been very good in terms of converting value."

Young also said the spinoff could be highly beneficial, allowing Costa to more tightly focus on its own business as well as increase competition within the sector.

He said that Whitbread could either spin off its Costa Coffee branch and sell its shares on the open market or sell off the business completely to another company. Either way, the cash could shore up Whitbread with "a cash war chest for other acquisitions" or provide extra funds to shareholders.