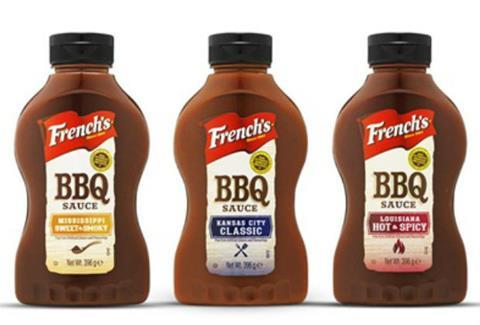 Another week, another fmcg giant looking to sell-off an international food business.
Fresh on the heels of Unilever's reported plan to sell its problematic spreads division – and the potential for more Unilever food divestments – Reckitt Benckiser has confirmed it is exploring the sale of its own food division.
The two stories have notable similarities. Firstly, Unilever's spreads brands and Reckitt's food division – primarily consisting of French's Mustard and Frank's Red Hot Sauce – are decidedly "non-core" businesses for both multinationals.
That is more the case for Reckitt, which is less diverse than Unilever and overwhelmingly consumer health focussed. Last year it generated just £411m in global food sales from revenues of almost £10bn, making up just over 4% of total sales.
Both the food businesses for sale are also majorly focussed on the developed markets of Europe and North America (particularly the latter in RB's case), with little penetration in higher growth emerging markets.
In addition, both continue to generate strong bottom line contributions – Unilever's spreads division runs at a margin of around 20%, while RB's food portfolio generates an even larger operating margin of 28.7% (albeit this contracted by 50bp last year).
More significantly perhaps is what the desire of two big global fmcg players to shed food assets might tell us about the global conditions in the sector.
The global fmcg giants are struggling to find growth in a world where consumer tastes are shifting to more bespoke, less mass-market food options and long-term stagnant growth in developed markets and economic pressures in a number of key emerging markets.
Investors are demanding that fmcg companies become more focussed on their core businesses – as has already been seen with RB when it split off its pharma arm in late 2014 – while the 3G Capital/Berkshire Hathaway model at Kraft Heinz and AB InBev is forcing global players to make their balance sheets work harder to deliver shareholder returns.
But RB's position is also different to Unilever's in a number of crucial ways.
As already mentioned, RB's food business is tiny in the grand scheme of things. Unilever has €12.5bn of food sales representing around 24% of total revenues. Backing away from food would represent a huge strategic step for Unilever – Reckitt is a relatively minor player in the sector.
While Unilever is looking to placate impatient investors, Reckitt has very specific circumstances underpinning the potential sale.
It has already staked its long-term strategic future on consolidating its position in consumer health with the £14.3bn takeover of baby food maker Mead Johnson Nutrition which will dramatically increase its penetration in China.
Reckitt has grown sales and profitability significantly for a number of years, but the asking price for Mead Johnson remains hefty. Mitigating the impact on the balance sheet with a £2bn-plus sale of its non-core food brands will go some way to ease pressure on the balance sheet and placate the ratings agencies
Another difference is that, while Unilever's spreads division faces falling sales, RB's food division is growing fairly robustly, with 5% like for like growth last year and up 7% in the fourth quarter.
That growth profile and the smaller asking price than the £6bn Unilever may demand for its spreads, means there is likely to be more trade demand for the assets.
Kraft Heinz has inevitably been linked strongly to the assets given its obvious desire to grow through acquisition and its existing strength in condiments which French's and Frank's would seem to complement.
Analysts at Barclay's this morning linked a number of US consumer groups, including McCormick, ConAgra Foods and Pinnacle Foods, with a deal for RB's food portfolio.
In that sense, Reckitt's potential sell-off of its food business shouldn't be seen as a lack of faith in the global prospects of the sector. Given both RB's food business and Unilever's spreads division boast strong margins, both are valuable assets and will not be sold on the cheap.
More the news is further evidence on the pressure on fmcg companies to consolidate around core strengths as they bid to navigate a rapidly changing and fragmenting consumer landscape.