Last March, The Grocer ran a feature asking 10 burning questions facing Morrisons CEO Dalton Philips ahead of the retailer's preliminary results.
Now, despite the launch of its long-awaited online grocery operation, CEO Dalton Philips remains under huge pressure in the wake of a shock 5.6% slump in like-for-like sales over Christmas. This week we asked a number of leading industry experts the same questions in a bid to understand the impact of a raft of changes within the Morrisons business and to suggest ways for Morrisons to right its ship.
1. Has Dalton Philips lost touch with his core customers?
For the last two years now Philips has faced questions over his strategy to apparently take Morrisons upmarket, not least from the chain's founder Sir Ken Morrison. But industry watchers say this view is too simplistic and doesn't really explain what's gone wrong at Morrisons.
Kantar Retail's insights director Bryan Roberts says that while there is an issue with the retailer not doing enough to reassure shoppers that the improvements in quality are not costing them more money, its bigger problem lies in its ability to attract new shoppers. "It hasn't done a good enough job of explaining to non-Morrisons shoppers, or the world, at large what is it doing."
Jim Prior, CEO of brand agency The Partners, is more blunt. "Morrisons can't decide whether it wants to be a middle-class marketplace or a working-class hero. While it procrastinates, a unique proposition around which a coherent strategy could be built - a vertical supply chain that keeps costs low and quality high - is going to waste."
2. Is the Store of the Future/Fresh Formats programme paying off?
Speaking to The Grocer as he announced after its Q3 results in November, Philips said Morrisons would no longer be breaking out performance for stores already converted to its new fresh format programme as there were so many it no longer made sense to differentiate them from the rest of the estate.
This means we no longer have a handle on whether these stores are delivering the required uplifts in sales to justify the investment. Previous insight provided to The Grocer a year ago suggested improvements fell short of internal targets – and Morrisons subsequently announced lower costs for future conversions through significant modifications – but these stores are understood to be doing significantly better than unconverted ones. So the key for Morrisons will be to complete the process as quickly and cost efficiently as possible and move on from there.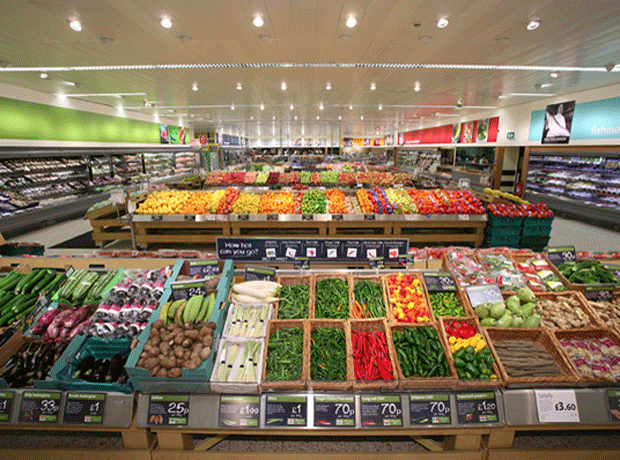 "People are quick to criticise the new formats but if Morrisons hadn't done this, the same people would be moaning about tired old stores," argues one industry source. "The stores are good, the messaging is not."
Another adds: "Even if Store of the Future conversions are not performing as well as Philips and Morrisons had hoped, the fact they are at least in growth implies that unconverted stores are staring into the barrel, and must be looking at double-digit declines."
3. What is Morrisons doing about the discounters?
Morrisons continues to suffer more at the hands of the discounters than any of its big four rivals, and opinions are wildly divided on what if anything it can do to ward off this threat.
Bernstein analyst Bruno Monteyne believes Morrisons needs to take Aldi and Lidl head on, effectively becoming a British discounter – only with better quality fresh produce. "They are giving discounters breathing space. They align their pricing policy on branded products too much to Tesco's prices rather than matching Asda. In terms of the value range of own label, there is much more they should do to take on discounters," he claims.
But not everyone agrees. "People used to benchmark price against Asda, now it is Aldi, while its quality is the same if not better than the big guys. At Aldi staff pack shopping at 40 items a minute so people are getting their groceries thrown at them," explains one retail expert. "But people put up with this because they can fill their trolley for £70 and they know the quality is good, availability is consistent and prices are not fluctuating wildly on promotions so they know how much it will all cost.
"It's difficult for Morrisons because there is a big northern overlap of stores. This week Morrisons had a deal on multipacks of McCoy's for £1 but the Aldi alternative is 98p – so it's cheaper even when Morrisons is on deal. There are things it can do but It needs to be sharper on more targeted promotions – Aldi has been very successful in fresh produce with its Super Six deals so Morrisons could aim to take this on."
4. How strong is the Morrisons management team?
Of the big four, Sainsbury's has been the most solid performer over the last two years. Is it a coincidence that it has had the most stable senior management team during that period?
Morrisons CFO Richard Pennycook departed in May; he was then followed by Scott Weavers-Wright, the Kiddicare founder who was drafted in to develop Morrisons' online business. Eyebrows were raised in June when it was announced group retail director Mark Harrison and group manufacturing director Martyn Fletcher swapped roles, although one source said this was actually relatively normal practice giving senior executives more all-round experience.
However in the wake of all these changes the glare of the spotlight is now firmly focused on Philips – with bookmaker Paddy Power quoting him as 7/2 to be the next retail boss to be relieved of his duties, putting him just behind Tesco's Philip Clarke at 11/10.
5. How useful was FreshDirect as an acquisition?
Monteyne says "not very" but Morrisons would argue differently. It has claimed its £32m investment in the New York online retailer has delivered plenty of lessons that it has taken into its online launch. Most specifically this relates to the five-star grading system for fresh produce taken from FreshDirect. Analysts say this could well be the most difficult aspect of the Morrisons online offer to imitate.
One source also pointed out that should Morrisons wish to sell its stake at any time, it would get around £70m for it, so while it was never going to buy the whole business or launch Morrisons internationally, the actual investment has been a sound one.
6. Does the Kiddicare strategy make sense?
In light of Morrisons' tie-up with Ocado and the recent departure of Weavers-Wright, it would certainly seem that Kiddicare was not material to the arrival of its online grocery business. Oddly, last year, Morrisons effectively turned Kiddicare into a multi-channel retailer by spending £15m on eight Best Buy stores.
At the time the move baffled analysts who believed it was doing fine as an online retailer – unlike Mothercare, whose stores were struggling. The move is interesting but not material, says one analyst. "It's not a distraction, Kiddicare has its own management team and is run quite separately," he says. "It is doing ok, better than Mothercare, but I'd like to see it using the brand better in Morrisons stores."
7. Is Ocado the answer?
When we last asked these questions the full details of the Ocado deal were not yet known, with rumours abounding that Morrisons may even look to buy the online specialist.
Now the deal has been done and online launched with great fanfare last week – opinions remain divided over whether this will work or not.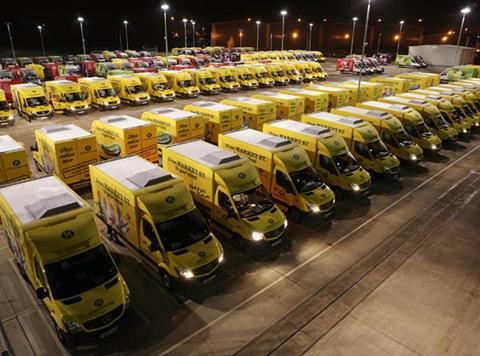 "Ocado is a superior-service offer whose economics can make sense in very densely populated cities such as London. This offer doesn't fit with Morrisons' current brand position. Their heartland is Up north, where customer densities are much lower, and therefore making online food retail through Ocado-type operations unprofitable," argues Monteyne.
"Additionally, supply chain and operations are a core skill to retailers. Through the Ocado deal, Morrisons has outsourced the core skills of a key part of its retail operations. Either the deal becomes a success, in which case Ocado owns the controls and negotiation power of that successful operation, or it isn't a success, and Morrisons might become dependent on a struggling partner."
Others argue that while the offer itself is fundamentally sound, the main problems are in its core stores and as such a good online offer will not be enough to turn around its fortunes.
8. Is there a clear plan on convenience?
Morrisons will argue that there is – it aims to hit 200 Morrisons M Local c-stores by the end of the year. The retailer also has two dedicated distribution centres depots for convenience, one in London and the other in Bury as it looks to move away from the original model of a small store being supplied by a nearby larger store.
The retail expert says that both convenience and online will continue to grow and become profitable. "There have been question marks over some of the sites they have for these stores but there will always be some sites that are better than others and Morrisons needs to ramp up its brand equity."
But the issue of location is a big one for Monteyne. "I am not convinced buying Blockbusters is a good move. Many stores will be quite compromised and therefore struggle to achieve the right profitability. Also it isn't easy to make convenience profitable. In my opinion it would have made more sense to stay close to Morrisons' heartland where it has more stores and a strong connection with the customer to develop their format," he argues.
9. Is Morrisons' vertical integration an advantage?
"Absolutely, just look at the problems some of its rivals had with Horsegate," explains the retail expert. "If anything, Morrisons needs to add more production facilities to its portfolio as it looks to keep a better control on some of its costs. I don't see how giving someone else control of your supply chain could be a good thing given what happened a year ago."
10. Are Ant & Dec worth the investment?
This week Morrisons signed up the Geordie duo for a second year as well as its sponsorship of the Ant & Dec-fronted Britain's Got Talent and Saturday Night Takeaway.
When it first announced its new ambassadors, Morrisons said its focus would be about better communicating its points of difference, but as yet the message is clearly not quite hitting home.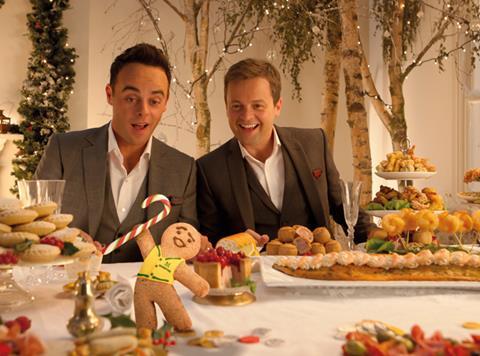 Kantar's Roberts says this year the tie-up needs to deliver more. "We need to see less of the Christmas fluff and more of the messages on quality and reassurances on value," he says, adding that Morrisons must improve its marketing in general and blames a lack of customer insight for much of its problems.
"It has regained some of its mojo in terms of promotions recently but its marketing tools are a series of blunt instruments. The reason I'll be shopping at Sainsbury's for the next four weeks is because of the vouchers they sent me. All I see from Morrisons is the mail that comes through the door. There is a real lack of sophisticated communication currently."