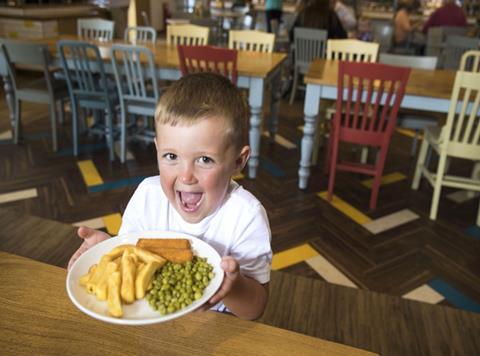 Morrisons is giving away free meals for children throughout 400 of its cafés this week to help combat school holiday hunger.

The supermarket's cafés will dish out free meals including spaghetti bolognese, burgers, and fish & chips to help parents struggling to feed their children over the school holidays - a problem that is thought to affect nearly three million children.

One million children who receive free school meals during term time are at risk, as well as another two million who have working parents but are still in poverty, according to a report by a cross-party group of MPs and peers in April.

The Morrisons cafés will also include a guide from parenting psychologist Dr Amanda Gummer on how parents can communicate better with their kids, using sample questions designed to avoid monosyllabic answers.

"We know that some parents are looking for help feeding and engaging their kids in the school holidays. We hope that Dr Gummer's questions for kids will help parents create exciting conversations and we hope that our free meals will take the strain off the family budget in August," said Morrisons' head of customer experience Anna Lane.

"Keeping open the lines of communication with your children is so important for their social development and confidence," Gummer said.

"It is especially relevant in the digital era we're living in, where a lot of communication is remote, preventing children from learning to interpret non-verbal cues such as tone of voice, expressions and body language. There are lots of times during the day to chat and meal times are a perfect opportunity to engage children in conversation."

Gummer works at the research institute Fundamentally Children, which specialises in child development, play and parenting.