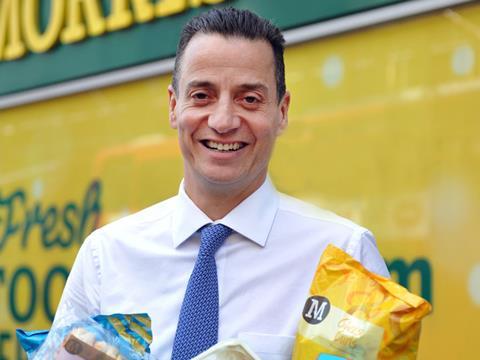 Morrisons is permanently slashing the prices on 1,200 everyday essentials as it looks to rebalance its price proposition and help it fight back against the discounters.
The price cuts will average 17% across the 1,200 lines. The retailer said between 35% and 40% of the cuts were on branded lines with the rest made up by own label and fresh produce.
"Morrisons is now cheaper. We are cutting prices not corners," claimed chief executive Dalton Philips. "We are making great food even more affordable and, in doing so, giving more reasons for customers to shop with us."
"It is about firmly re-establishing our credentials as a value-led grocer with a passion for food in a rapidly changing market"

Dalton Philips
The retailer said the new lower prices would be "matched by unprecedented transparency on pricing by a British supermarket".
In May, Morrisons will launch a new website, powered by mysupermarket.co.uk, that gives customers the ability to view the pricing history of an item that has been involved in the price cuts.
"We're serious about getting cheaper and setting new standards in transparency of pricing," added Philips. "We want our customers to be proud of the products they buy and be reassured that they are cheaper. We have nothing to hide."
In order to support the new lower prices, Morrisons is launching a new marketing campaign on 1 May with the strapline "I'm Your New Cheaper Morrisons".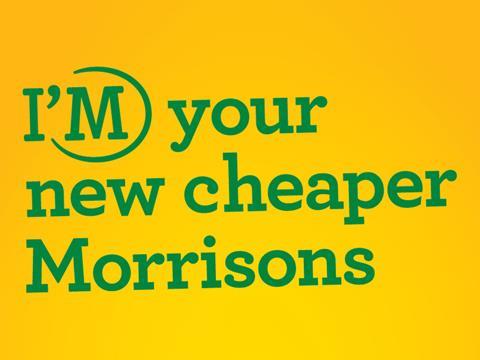 As well as major new point-of-sale material in-store, there will be a nationwide outdoor poster and banner campaign, and a new TV campaign will break during Emmerdale and Coronation Street.
Philips said Morrisons would be leveraging its manufacturing strength to keep quality up while driving prices down. He said the retailer currently makes around 60% of the fresh food it sells.
At its annual results in March, Philips said Morrisons would invest £1bn in lowering prices and improving its ranging and own-label proposition over the next three years. This year will soak up £300m of that investment and Morrisons warned its profits for the year ahead would almost halve.
The announcement was widely expected to see the start of a major grocery price war. However while Tesco and Asda have all made announcements on price in recent months the cuts have been fairly limited thus far.
Since March, Morrisons has cut prices on a small number of fresh produce lines as well as bread and milk.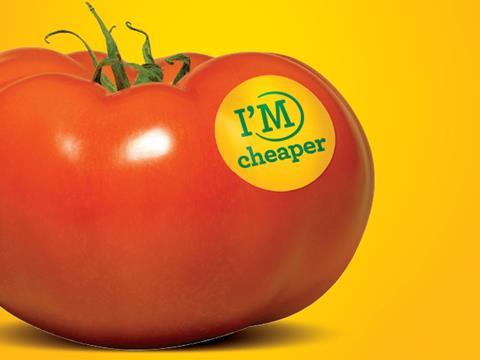 "I know this will be easy to characterise as a price war, or a fight back against the discounters, but this is not a temporary skirmish or a response to just one channel," explained Philips.
"It is not about being defined by others, it is about firmly re-establishing our credentials as a value-led grocer with a passion for food in a rapidly changing market. In doing so, we are strengthening trust with consumers tired of the phoney tit-for-tat price wars and claims which don't stand the test of time."