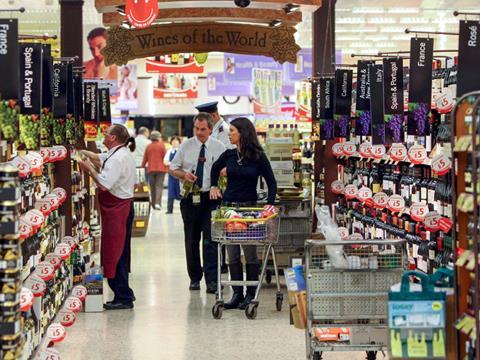 Morrisons is to make 2,600 staff redundant in a store management restructure.
The retailer confirmed today it had begun discussions with store colleagues and their representatives about what it is calling a "simpler management structure".
Morrisons said the changes would "modernise the way stores are managed with the aim of reducing in-store management tiers, simplifying responsibilities and improving customer service".
Some stores currently have seven tiers between the shop floor and the store manager, a Morrisons statement explained.
Morrisons has been trialling the new management structure at several stores since the end of last year and claimed the trials led to stronger performance with staff appreciating the clearer lines of responsibility.
It also said customers preferred the new structure as it meant more staff in roles where they could engage directly with customers.
"This is the right time to modernise the way our stores are managed," said chief executive Dalton Philips. "These changes will improve our focus on customers and lead to simpler, smarter ways of working. We know that moving to the new management structure will mean uncertainty for our colleagues and we will be supporting them through the process."
The Grocer understands the process will run for 45 days. The new structure will bring together department managers and supervisor positions into a single and smaller tier of team managers. From this group Morrisons said it would "promote 1,000 into new duty manager roles to strengthen the senior management team in each store".
It added that hours would also be re-invested into customer-facing jobs on the shop floor.
Morrisons said it would look to minimise redundancies by looking to offer "displaced colleagues" roles in the new stores it planned to open this year. It said it was creating 1,000 jobs at Morrisons M local convenience stores and an additional 3,000 in new supermarkets this year.