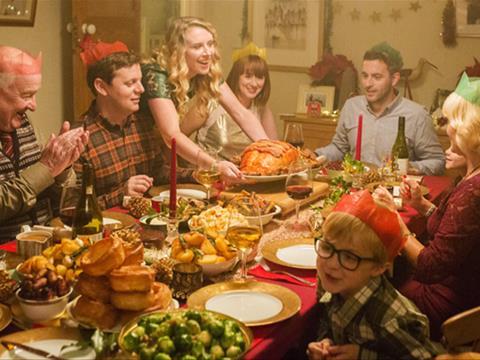 Morrisons is launching its Christmas advertising campaign this morning via its Facebook page.

The retailer has opted for two ads, one focusing on the classic scenario of a competitive family game of Trivial Pursuit and one looking at how people find enough storage room for the extra food and drink required for the festive period.

Both ads will be launched on Facebook at 10am while they will get their first television airing tomorrow morning. Each advert will feature real-life Morrisons staff - including butchers, bakers and greengrocers, alongside wine specialists and deli experts.

Products featured include panettone, hand finished rib of beef, turkey crowns and mince pies.

As well as TV, the campaign will run on national and regional radio, alongside outdoor, press and digital advertising. The hashtag #MorrisonsMakesIt will feature throughout. Morrisons also said that Will Young helped to orchestrate the background music, which is a remix of his hit 'Joy'.

The first ad (above) focuses on a determined young boy revising for an anticipated game of Trivial Pursuit with his grandad. It cuts to Morrisons bakers hand-finishing deep-filled mince pies, greengrocers helping to select carrots, and butchers giving mum a turkey with all the trimmings. Morrisons staff are filmed helping the boy to swot up on questions.

The second features (below) the ritual of finding places to stash Christmas food for extended family and friends. It cuts to a Morrisons store, where a baker is baking panettone and a butcher is hand-finishing a rib of beef. When the family gets home the fridge is packed, as are the garden shed, dolls' house and even the bird bath.

"Christmas is a special time of the year where families and friends gather together," said Morrisons marketing director Andy Atkinson.

"Our adverts show our staff - the real heroes of our business - working hard to prepare festive food, offering great service and advice, and helping customers to create their own special moments at home with their family and loved ones."