Will the former Tesco and B&M boss take a more hands-on role? And how will he change how the business operates?
The highly anticipated auction of Morrisons may have ended more with a whimper than a bang, but the return of Terry Leahy to grocery after a decade away should provide plenty of drama and intrigue.
Clayton Dubilier & Rice (CD&R), where Leahy has been an advisor since leaving Tesco in 2011, was only forced to up its offer by 2p to 287p, valuing Morrisons at £7.1bn.
Now comes the hard part, especially given the scrutiny it will likely face in keeping the many promises made around the freehold estate, workforce, pensions, tax arrangements etc.
Though CD&R has yet to officially reveal the make-up of the new Morrisons board, with shareholders still to vote on the offer, Leahy is expected to replace ex-colleague Andy Higginson as chairman.
So, what does a Morrisons with Leahy joining former Tesco colleagues David Potts and Trevor Strain look like? How does being in private hands change the way it operates? And will it make a difference for suppliers and shoppers?
Despite Fresh & Easy, and the disastrous succession planning, there is no doubt Leahy's legacy at Tesco, Britain's biggest retailer, has stood the test of time.
Leahy transformed the domestic supermarket it into a dominant global player during his 14-year stint as CEO, quadrupling sales and profits, expanding store formats and pushing into new geographies.
B&M clues
However, it is his time as chairman at B&M Bargains, which CD&R acquired in 2012, that provides the most clues to what is in store for Morrisons.
During the PE firm's ownership, B&M opened hundreds of stores, took on thousands of employees, trebled revenues to more than £3bn and floated on the London Stock Exchange.
"His main contribution to B&M was to make the Arora brothers realise what they could achieve and encourage them to scale the business," says a senior industry source who worked with Leahy at B&M and Tesco.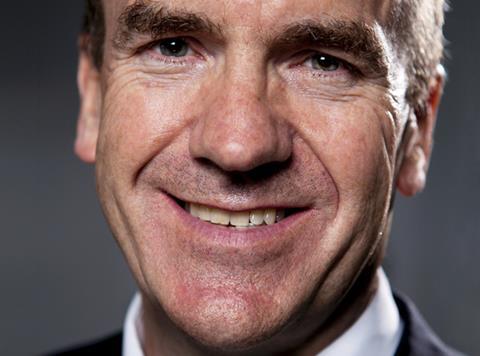 "When he became chairman, B&M was quite a small business, but Terry gave them a sense of empowerment. Simon [Arora] and Terry had a very strong relationship based on mutual respect."
Perhaps the best insight into Leahy's worldview comes from reading his 2012 book, 'Management in 10 Words', the source adds. "He has an unerring ability to be able to cut through to the key issue in a complex situation." "He expresses himself in very few words, but they are all important words. In a world of guff, he can lance through it all very quickly.
"Terry has a tremendous eye for detail. At Tesco he was able to have an encyclopaedic knowledge of the entire estate and could tell you that a specific store still hadn't quite got the car park right. Retail is detail and Terry embodies that more than anyone."
The question for many is just how hands on Leahy will prove in the chairman's role, given his renowned attention to detail and fearsome negotiation skills.
"There is always a fine balance between CEO and chairman," says Peel Hunt retail analyst Jonathan Pritchard. "Just look at M&S, with Steve Rowe and Archie Norman, who is more involved in the day-to-day than the average chairman."
And a former senior colleague at Tesco warns that if Leahy operates on the basis he did when Potts was his retail director, it won't work. "You can only have one boss".
But the ex-colleague adds: "Terry knows that. There's a lot of mutual respect. Terry promoted David to the board, gave him extra responsibility, expanded his role. David saw him as a mentor and friend. They've stayed in touch and still meet up. He'll be supportive and helpful rather than interfering."
"The two of them will be bloody formidable," says the senior banking source.
Sir Terry Leahy: a potted CV
1956: Born in Merseyside to Irish immigrant parents, Leahy grew up on a council estate
1977: Graduates from the University of Manchester Institute of Science and Technology with degree in management sciences
1977-1979: Joins Co-op as a product manager, though his first experience in grocery was before university, stacking shelves for Tesco
1979: Takes a job as a marketing executive at Tesco before being promoted to marketing manager in 1981
1984-1986: Holds position of marketing director for Tesco Stores
1986: Appointed commercial director of fresh foods
1992: Joins the Tesco board as marketing director
1995: Named deputy managing director
1997-2011: Takes over from Lord MacLaurin as CEO, where he introduces a legion of new initiatives from Clubcard to the Value range of Tesco own brand
2011: Recruited by CD&R as a senior advisor
2013: Joins board of B&M Bargains as chairman following CD&R acquiring majority stake in December 2012. He also holds a director role at Motor Fuel Group
Morrisons chairman Andy Higginson agrees Leahy will play a different hand as chairman: "The role of the chair is to challenge and probe the executive team. And Terry's great skill is that he is able to move from detail to strategy.
"[So] I don't think he's going to be wading into commercial negotiations. I expect he'll take a backseat role, but he will have a clear view on the industry, customers and the marketing side."
If CD&R's vision is already aligned with management, what exactly is likely to change as a PE firm?
Paul Martin, KPMG UK head of retail, argues being private could make it easier to take a ruthless look at its cost base and bring efficiency gains back to the forefront so they can compete on price with the discounters, who are back on the march again after a Covid-induced slowdown.
Behind the curtain
Leahy has also now seen behind the discount curtain thanks to his time with B&M. "Most grocers are grappling with the continued rise of the discounters," he says. "Terry has been able to see the economics of a discount operator, how it works. He can probably see that you can run a low-cost, full-service operating model at a fraction of the costs today."
A source close to the CD&R bidding process expects the biggest impact to be the speed at which it can move.
"Everything moves more quickly. With the City it has to be so perfectly audited and aligned. As a plc there are so many hoops to jump. In PE, if you need an investment, it can be this afternoon. And not having to wade through things like 120-page remuneration reports will free up thousands of hours of management time."
From a supplier perspective, David Sables, CEO of Sentinel, predicts Leahy will help leverage Morrisons' strengths and, with fine-tuning, improve them.
"Terry is a classic retailer. He would have the methodology to provide a bit more direction and get it working better."
He points to the tie-up with Amazon, the rollout with McColl's and utilising data from a loyalty card programme as three areas that could be significantly tightened up.
Leahy has already talked up the unique position Morrisons holds as one of the biggest food producers in the country thanks to its vertically integrated model.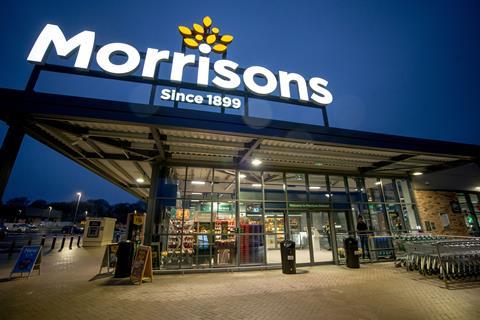 But Sables thinks Morrisons can do better in getting the message out to shoppers, who look set to stick to the Covid-inspired habit of prizing provenance more highly.
"Morrisons' offer on that front is under-advertised, under-known and under-leveraged."
CD&R, with Motor Fuel Group in its investment portfolio, will also undoubtedly have another proper go at convenience; a market Morrisons has struggled to crack.
"A new ownership gives you a remit to try things you haven't been able to do in the past or accelerate strategies already in place," adds Alliance Bernstein equity analyst William Woods.
"But we still see Morrisons as structurally disadvantaged. It is losing share in many regions and many demographics it is core in. What do they need to do to turn that around? It hasn't been addressed yet by CD&R."
Having paid a 61% premium for Morrisons, Woods believes CD&R will have to sell about £2.5bn of assets. "That sounds like a lot, but when you compare it to the Asda deal and factor in selling warehouses and petrol stations, you get towards £1.7bn fairly quickly.
"Tinker around with other assets and perhaps a handful of stores and they can make a healthy return without breaking the promise about freeholds."
However, he doesn't expect shoppers will notice any major changes in store once the deal completes.
"CD&R need to focus more on core fundamentals, such as getting market share growing again, growing versus peers, gaining customers back who they have lost and investing in online.
"The focus should be on growth and improving that underlying business, rather than radical changes."