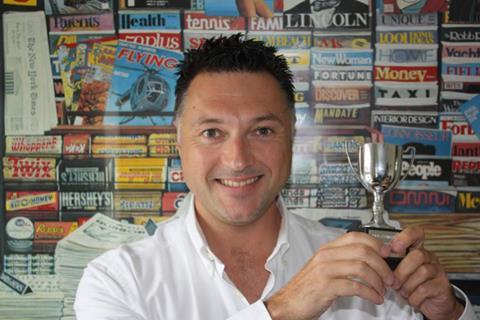 Association of Convenience Stores commercial director Paul Chamberlain is leaving the trade body after 13 years.
Chamberlain will step down in March 2021 after a six-month notice period.
He joined the ACS in 2007 as commercial director following a career in publishing.
During his 13 years with the group, Chamberlain has planned and developed a range of events including international and UK study tours, conferences and bespoke inductions for suppliers.
More recently he has brought together the ACS Live sessions to discuss new insights on the sector despite the Covid-19 restrictions.
The ACS has not yet recruited a replacement and confirmed it was considering its options.
"Paul has been incredibly important to the growth and success of ACS during his time here, delivering enormous value for suppliers through industry-leading events, networking opportunities and building long-term relationships," said ACS CEO James Lowman. "Paul's work has enabled ACS to push ahead, invest in the best possible support for retailers and represent our members effectively."
Chamberlain added: "I have truly enjoyed my 13 years at ACS and leave proud of what we have achieved in this time. Our sector has always been changing and adapting and never more so than now. ACS will as always lead a strategy that allows the sector to thrive both politically and commercially through communication, information and sharing best practice. As ACS adapts and finds new and innovative ways to do this, this becomes the perfect time for me and ACS to let a new team drive and grow the commercial offer which I am sure they will do with great success. I leave James and the team with many thanks for their support and friendship and look forward to watching ACS continue to thrive in for coming years."