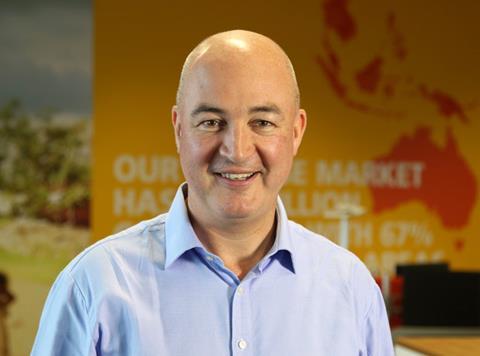 Unilever announced today that its longstanding CEO, Paul Polman, is to retire in January 2019 after 10 years at the helm. He will be succeeded by Alan Jope.
Jope, 54, has been president of beauty & personal care, Unilever's largest business division, since 2014. Under his leadership, the division delivered 3.6% organic sales growth and its EBIT margin reached 21%, said UBS analyst Pinar Ergun in a note to investors. This was "one of the highest in the industry", she added. The division also made several small acquisitions.
Jope joined Unilever as a graduate marketing trainee in 1985 and went on to run the company's North Asia business for four years. He also served as president for Russia, Africa & Middle East, and spent over a decade in senior foods, home care and personal care roles for Unilever US.
He was one of several internal candidates tipped for the CEO role, along with CFO Graeme Pitkethly and food and refreshments chief Nitin Paranjpe.
Initial analyst reactions to the appointment were positive. Jamie Norman of Societe Generale said Jope had been "highly regarded" in his role of head of beauty and personal care. UBS's Ergun added: "The appointment of an internal candidate is likely to ensure continuity as Unilever makes progress towards its 2020 targets".
Martin Deboo, Equity Analyst at Jefferies International Limited, said: "Jope is well-known to investors, having come on to the radar when he became Chairman of China in 2009. He has been credited with driving a turnaround there, from a lagging position. We know him to be an affable and accessible figure and, in that sense, a refreshing change in style from the more aloof Polman.
"We see both this and his British citizenship as positives for the UK investor base, which we think has become alienated from Unilever on the back of Polman's perceived confrontational style and the simplification imbroglio.
"But what Polman had in spades was a vision for the company that transcended mere performance goals. Jope will now need to decide what his vision is going to be."
Jope's successor is yet to be announced.
Alan Jope: a potted history
2019: Will succeed Paul Polman as CEO of Unilever
2018: Announced as replacement for retiring CEO Paul Polman
2018: Personal Care becomes Beauty & Personal Care Division
2014: Appointed President of Unilever's Personal Care business
2013: President of Unilever Russia, Africa & Middle East
2011: Appointed President of Unilever's businesses across North Asia and member of the Unilever Leadership Executive
2009: Chairman of Unilever in Greater China
2000 - 2009: Global Category Leader for several of Unilever's Foods & Refreshment divisions, and President of Unilever's Home & Personal Care business in North America
1999 - 2000: Vice President of Marketing, Unilever's Helene Curtis business
1995 - 1998: VP, Personal Care for Unilever Thailand with additional responsibility for Hair Care in Asia Pacific
1985: Joined Unilever as graduate marketing trainee