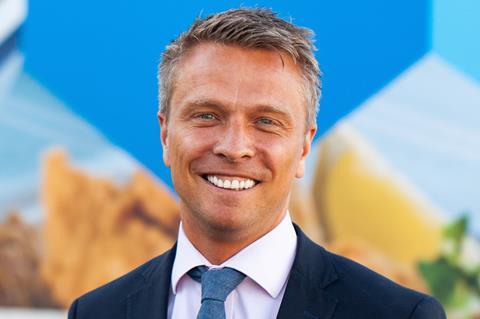 Lynas Foodservice MD Andrew Lynas has joined the Federation of Wholesale Distributors' council of members.
Lynas' third generation MD will represent independent wholesalers and buying group members.
The wholesaler has businesses based in both Northern Ireland and the Republic of Ireland, enabling him to share key insight with the federation as the Brexit transition period comes to an end.
He will replace Indus Foods director of operations Amir Choudhary, who has served on the council for the past two years.
The family-owned business is based in Coleraine, Londonderry. In addition to its Irish locations it serves Scotland and has eight food outlet shops.
The council meets four times a year to shape FWD's agenda for each quarter and is made up of senior executives from Bestway, Bidfood, Blakemore, Brakes, Booker, Costco, and buying groups Unitas, Country Range, Sterling Supergroup, Sugro, Fairway and Caterforce,
"We are delighted that Andrew has agreed to share his experience and enthusiasm as part of our steering group of senior wholesalers," said FWD chief executive James Bielby.
"As we approach the end of the EU transition period, his first-hand knowledge of the difficulties that wholesalers in Northern Ireland will face will be invaluable in our discussions with the government.
"Andrew's been a good friend to FWD over the years, speaking at our conference and online events, and is always willing to offer advice and support. He is a valuable addition to the council and to our strategic role of representing the interests of our members in Westminster and the devolved administrations."