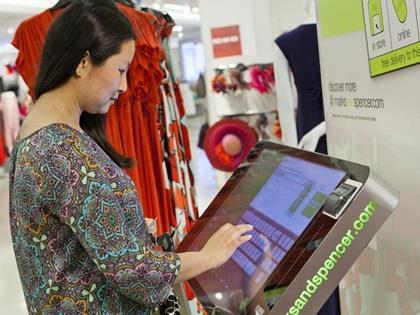 Andrew Mann has joined M&S as its head of insight and customer loyalty as part of its push to become digitally led.

Prior to moving to M&S, Mann was Asda's vice president of insight, pricing & digital customer relationship management from September 2016 to March 2018.

He has previously been customer director and group food & customer data director at the Co-op, director of insight & loyalty at Sainsbury's, as well as Tesco's Clubcard director. He has also held senior roles at Cadbury-Schweppes and Coca-Cola.

M&S said he reported to and worked closely with chief digital & data officer Jeremy Pee. Both joined the retailer in December 2018.

The pair have been tasked with transforming M&S's digital capabilities and establishing the digital and data function, and Mann will lead the insight and loyalty teams in this endeavour.
"We are delighted Andrew has joined M&S to work with Jeremy Pee in establishing our digital and data function," an M&S spokeswoman told The Grocer.

Mann's appointment comes as part of the upmarket retailer's aim to become a digitally led business, with an intention to have one third of its business online by 2022, and under the umbrella of its five-year turnaround plan.

Its goal to become digital-first has led M&S to pledge to spend £25m to implement a new technology programme. It plans to outsource 250 jobs, enrol more than 1,000 staff into its own data skills academy and partner with retail and consumer investment company True for access to its enterprise-ready businesses and pre-emptive technologies.