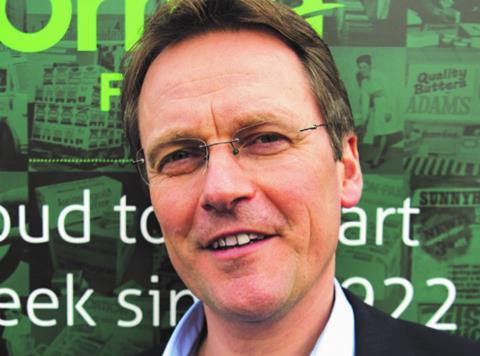 Pilgrims Choice and Kerrygold owner Ornua has appointed Bill Hunter as the MD of its UK division Ornua Foods UK.

Hunter steps up into the newly created role after spending two years as chief financial officer. He will report directly to Ornua Foods Europe, Africa, Middle East and Asia CEO John Jordan, who will continue to oversee the strategic development of the Irish dairy co-op's business in the UK.

The Scot has spent most of his career in the food industry, initially in the chilled food sector with Pinneys of Scotland, before spending six years as financial controller of operations at Milk Link from 2003 to 2009.
He also spent almost four years in a similar role at Baxters from 2011, and joined Ornua in 2015.

Hunter would "lead the continued growth and development of Ornua's consumer-focused operations and brands in the UK", the supplier said.

"Bill brings a wealth of dairy and food industry experience to the new role of managing director," added Jordan. "Over the last three years he and his highly talented senior executive team have played a key role in developing a strong momentum within Ornua's UK foods business. By making this appointment I believe that the business is well positioned to continue to grow both its retail own-label and branded product offer."