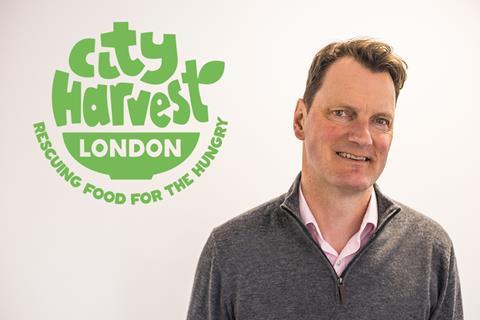 City Harvest has appointed David Carter as the new CEO replacing founder Laura Winningham, who is taking a new position as head of strategy at the charity.
Carter joins the London organisation from his management consultancy position with KPMG. Prior to that he spent 28 years as an officer in the British Army.
Winningham, who founded the charity in 2014, will focus on strategic development while working alongside Carter.
"I am delighted to be joining City Harvest at such a pivotal time for the charity," said Carter. "What the team achieved under lockdown shows the true grit of City Harvest, something I am already very proud to be part of. I look forward to guiding City Harvest to become the 'go to' charity partner for London businesses, making London a more sustainable city where everyone has access to nutritious food.
"London is such a city of opportunity and for centuries many have grown rich through hard work and clever ideas. But we all know that the benefits have not been shared fairly, and poverty – especially food poverty – sits alongside this great wealth. Frankly, it has been accepted as endemic. We have shown it does not need to be this way and we are determined to fight for those who are hungry in a way that is enduring and sustainable".
During the pandemic City Harvest tripled in size to meet the demand of people facing food poverty. It now distributes enough free food to charities to provide more than one million meals a month.