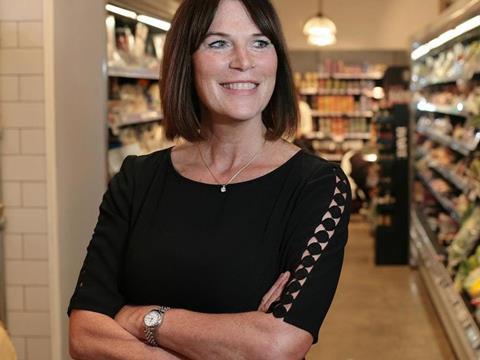 Spar UK MD Debbie Robinson is set to leave the symbol group next year to become chief executive at Central England Co-operative.

Robinson, who will take up her new role in the spring, has been managing director at Spar since 2011. She will replace Martyn Cheatle, who has held the post for nine years but is set to retire in May. Central England Co-op is one of the biggest independent retail co-operative societies in the UK, employing more than 8,000 staff and operating over 400 trading outlets.

"Central England Co-operative is delighted to welcome Debbie Robinson at a time of growth and development for us," said Central England Co-op president Elaine Dean.

"Debbie is no stranger to co-operative ethics and values, having previous experience at a senior level within the co-operative movement. She has a sound track record of success and is highly respected in the retail sector, and the board is confident in her ability to take us forward as a dynamic and independent co-operative society. We look forward to working with Debbie as we build on our strong foundations and plan for the future."
During her 30-year career in retail, Robinson has previously held senior roles at the Co-op, where she created its 'good with food' campaign. She is also a former MD of JJB Sports.

Robinson also currently sits on the boards of the Association of Convenience Stores and the British Retail Consortium.
"I look forward to building on the fantastic work Martyn has done and working with the team to ensure Central England Co-operative fulfils its ambitions and potential, making a real difference for our members and the communities we serve," she said.

Spar UK chairman Martin Agnew confirmed it had "reluctantly" accepted Robinson's resignation.

"Debbie will leave with the best wishes of the board for the next stage in her career and with much appreciation for the success and achievement that Spar UK has enjoyed under her leadership," he said.

"Spar remains focused on delivering its long-term strategy, which has proven successful in driving profitable growth for independent retailers, national account customers and suppliers.

Our performance over the past six months has been tremendous as we outperformed the market with sales up by 8%.
We have a very capable and experienced team to take us on to the next level whilst Debbie supports the board with its future succession plan."

No successor has yet been named by Spar.
Robinson added: "It has been a great privilege and pleasure to work with Spar globally and nationally and especially with our independent retailers over the last seven years during a period of transformation and growth.

Each and every one of our entrepreneurial retailers provide customers with the very best service in convenience retailing. They are the most innovative, resilient and inspirational retailers with an exceptional future to look forward to.

Spar is in a very good position and with the support of the five wholesalers, the business has a capable, experienced and committed team who work tirelessly on behalf of independent retailers.

"I am proud to have worked with remarkable colleagues who are committed to investing in the future."