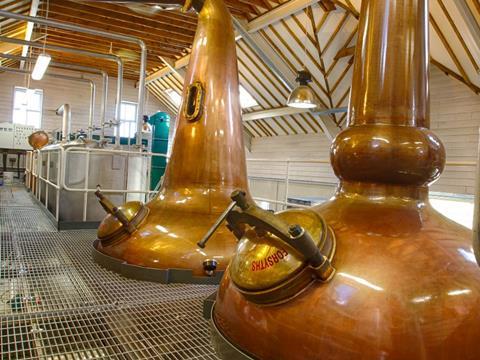 The former chief executive of Cadbury Schweppes has joined the board of directors at The Cotswolds Distillery.

Sir Dominic Cadbury, who lives close to the distillery, said he is "delighted" to be appointed and was looking forward to contributing to plans to grow the "exciting, young business".

Cadbury was chief executive of Cadbury Schweppes between 1983 and 1993, serving as chairman until his retirement in 2000. He has also held non-executive positions such as chairman of The Economist Group.

Cotswolds Distillery CEO and founder Dan Szor said Cadbury brought "a huge amount of experience and will add enormous value to the board as the distillery moves into its next chapter".
It marks the second high-profile board appointment for the brand, which added Richard Watling, CEO of high-end wine supplier Justerini & Brooks, to its board in December 2017.

The Cotswolds Distillery broke ground on a new visitor centre this year, having completed a £3m fundraising drive in April. It has also recently enlisted a new finance director, Stan Owen, and head of marketing, Debs Carter.

Szor this month joined the board of the Wine & Spirit Trade Association.

The brand launched its first core single malt in October 2017, gaining listings with the likes of Majestic, The Whisky Exchange and Oddbins.

It then made its national supermarket debut in Waitrose in September with the retailer's latest BWS range review.