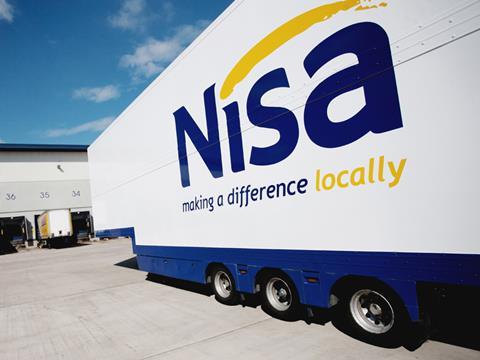 A week after the resignation of Nick Read, Nisa Retail has appointed Matalan COO Arnu Misra as its interim CEO.

Misra takes over at a crucial time for the buying group. It is expected that the Co-op is due to make a formal £135m offer for the business, which could be put to Nisa members as early as next week.

Misra has been an Independent non-executive director at Nisa since November 2016. He has been COO of fashion retailer Matalan since February 2013. Prior to that he spent two years at Asda as new business director and chairman of Asda Financial Services.

This was his second spell at Asda - he started his career there in 1990 and held a series of executive roles during a 13-year stint. Misra left Asda to become CEO of health club operator Cannons Health & Fitness. Having overseen the sale of the business to Nuffield Health in 2009, Misra joined Canadian supermarket chain Loblaw as executive VP of operations and spent two years at the retailer.
Nisa said Misra had "a strong track record developing value for stakeholders and is highly experienced working with low-cost business operating models".

"I am pleased to be leading Nisa at a time of great change for the convenience sector as top-up shopping continues to increase. I have spent many years working in the retail industry and am looking forward to drawing on this experience to provide Nisa members with an exceptional value proposition that delivers for their customers," said Misra. "I am pleased to see strong new member recruitment in our H1 numbers and look forward to a busy final quarter, as the important festive trading seasons draws near."

Read stepped down last week after almost three turbulent years at Nisa, during which he helped return the group to profitability following a £3m loss, secured £120m refinancing and played a key role in the current deal process.

Despite this he proved a divisive figure with a vocal segment of the Nisa membership.

This morning, Nisa has also reported a 12.4% increase in total sales to £728m for the 26 weeks to 1 October. Non-tobacco sales were up 0.8% on a like-for-like basis to £505m.

Nisa said its core retail trade showed like-for-like sales up 1.9% with tobacco sales down 2.7%.

The growth was driven by the addition of 409 new stores, though 210 of these were McColl's Retail Group stores that will be eventually be supplied by Morrisons after Nisa lost the McColl's contract earlier this year.

"I am pleased to report strong trading in the first six months of the year. We have continued to serve our existing members well, and as a result new member recruitment has shown significant gains," said Nisa chairman Peter Hartley.

"We are delighted to have Arnu as interim CEO: he has a wealth of retail experience and is ideally placed to lead Nisa as we seek to optimise the service, benefits and opportunities we can bring our members."