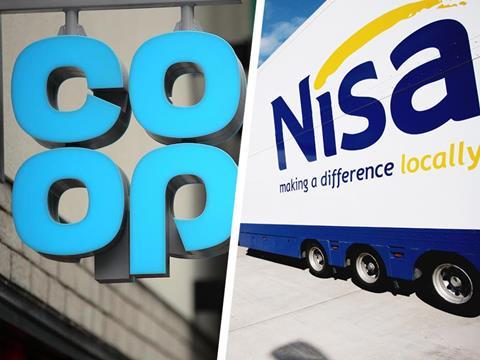 The Co-op has named former Tesco online boss Ken Towle as CEO of Nisa as it completes its £137.5m takeover of the buying group.

Towle has taken up the role with immediate effect and will replace interim CEO Arnu Misra, who had agreed to stay on in the role until after the deal was completed. Misra will remain in the business for a transition period to ensure a smooth handover, the Co-op said.

The completion of the deal comes after a court in London agreed to grant the Co-op a scheme of arrangement on Friday despite an 11th-hour challenge from Justice for Nisa, a coalition of about 20 to 30 Nisa members who were opposed to the deal.

"This is exciting news. Co-op and Nisa have all the ingredients for a successful partnership, which will include the offer of award-winning Co-op own brand products. It will give Nisa partners a wholesale operation of scale, allowing them the flexibility to trade their businesses in the way they choose, whilst benefiting competitive prices and promotions on an industry-leading own brand," said Co-op Retail CEO Jo Whitfield.

"Our strategy is to get our award-winning own brand product closer to communities and our new business will create an exciting product offer for Nisa partners to engage their shoppers with across the UK.

"I'm delighted that Ken will lead the business for us and would like to thank Arnu for the work he has done alongside the Nisa executive team to make this acquisition such a success and we appreciate his support as we transition."

The appointment of Towle follows an executive search carried out for the Co-op by leading headhunter Sam Allen Associates, details of which were first revealed by The Grocer last month.

Towle rose from managing stores in Tesco to become UK operations director for its support office in 2002. He was Tesco China CEO for six years before becoming internet retailing director in 2011. He left Tesco in 2015 after a further spell as MD for Central Europe, Ireland and Turkey.

On leaving Tesco, Towle spent two years as a senior advisor with The Boston Consulting Group and spent the past year at international franchise operator MH Alshaya.