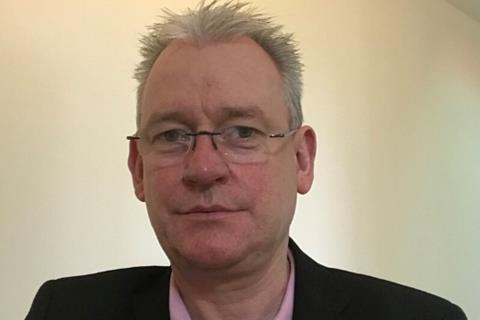 The Gangmasters and Labour Abuse Authority has appointed Ziggy MacDonald as interim CEO after current boss Michael Rich announced his departure at the beginning of July.
MacDonald, who is set to temporarily take over at the enforcement body from 1 August, has been a civil servant at the Home Office for more than 17 years.
He was most recently the director of the Home Office's Windrush Lessons Learned review and has previously been director of finance and strategy and resources, planning and performance.
MacDonald had been seconded to the GLAA on a short-term basis as a consulting director after the Windrush Review's report was published in March.
Whilst the appointment was "not quite what I expected to be doing", MacDonald said, he described the role as "an absolute privilege".
"I'm looking forward to working in partnership with colleagues both here at the GLAA and across other agencies to protect vulnerable workers and to help bring to justice those who criminally exploit people for their labour," he said.
"I would like to extend my personal thanks to Michael for all the support he has given me while on secondment and for making it a very pleasurable experience."
Chair of the GLAA board Margaret Beels said MacDonald would provide stability and critical support for the organisation.
"Ziggy has a proven track record of working within government at a strategic level and his knowledge of this area will be enormously helpful," said Beels.
"I know GLAA colleagues will give him their full support in helping us drive forward the agenda that we have all created – making the GLAA the very best it can be, for the public, for the vulnerable and against the exploiters."
Outgoing CEO Michael Rich has been in post for 18 months having taken over in the wake of the unexpected death of former chief Paul Broadbent. Broadbent had overseen the 2016 extension of the GLAA's remit to include labour offence investigations under the then-Prime Minister Theresa May.