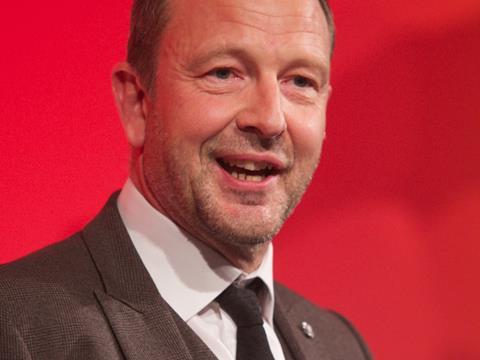 GroceryAid's annual Sporting Heroes Luncheon has raised over £320,000 to help provide welfare support for members of the grocery industry in need.

The charity said the figure would help it to look after more than 210 of its beneficiaries and dependants for another 12 months.

Jason Tarry, Tesco chief commercial officer and GroceryAid president, welcomed more than 850 people to the event, which took place at London's Hilton on Park Lane on 6 November.

The event was hosted by sports presenter Steve Rider with speeches by rugby union greats David Campese and All Black Sean Fitzpatrick.

"It was a fantastic afternoon and we would like to extend our thanks to all of our sponsors, to the companies who donated prizes or product and to all those who attended," said GroceryAid communications manager Jenny Fryatt.

"Congratulations to all those who have done so much to help raise awareness and money for the charity."

Tesco wine buyer James Davis claimed the £20 draw's 'Ultimate Sporting Passport' top prize, which included tickets to the British Grand Prix, Cheltenham Festival Gold Cup Day, FA Cup Final, a Lord's fixture and Wimbledon 2016.

The prizes were donated by Diageo GB, CPM, AB InBev UK, Accolade Wines and Lanson International UK respectively, with £1,000 towards travel and accommodation provided by Charlie Bigham's and Stateside Foods.

Prizes for the live auction, hosted by snooker legend Willie Thorne, were donated by Asda, Sainsbury's, Tesco and Waitrose.

The winners of the 2015 Achievement Awards, which recognise those actively supporting GroceryAid, were also announced at the event, with a record 277 companies honoured.