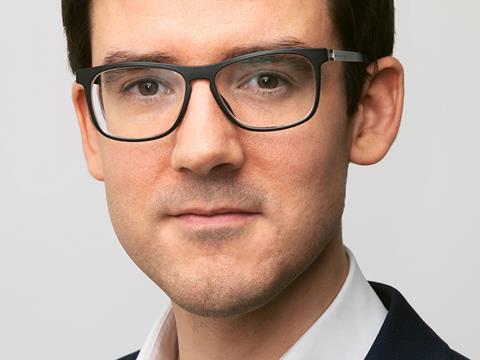 Sainsbury's commercial operations director Graham Biggart is joining the supervisory board of supply chain and data standards organisation GS1 UK.

Biggart's appointment comes as GS1 UK works closely with leading grocery retailers and suppliers to introduce productDNA, which manages product data and is designed to improve business efficiency and shopper experience.

Biggart joined Sainsbury's as head of range in 2015, before becoming commercial operations director last year.

He previously worked as junior partner in consulting firm McKinsey, focusing on strategy and transformation. Before that, he was account director of business advice firm Brunswick Group, where he supported large retail and consumer businesses with media, government and investor relations.

"It's exciting to be joining GS1 UK's supervisory board and being able to contribute to the breadth of initiatives that GS1 UK is working on with industry," said Biggart.

"The organisation's role in facilitating positive collaboration between retailers and suppliers is a vital one - and will ultimately lead to better value for UK consumers. Similarly, there are huge opportunities to support the UK healthcare drive for greater efficiency and patient safety."

GS1 UK chairman Jim Spittle added: "Graham's experience and insight will be invaluable to GS1 UK at a time when we are shaping our strategic direction for the next three years and looking to add value to our members through trusted data services based on GS1 standards. Working collaboratively with different stakeholders in industry will ensure that we can agree common ways of working, harmonise processes and improve data quality for the benefit of everyone."

The supervisory board governs GS1 UK, shaping its strategy, annual operating plan and budget. Members include senior directors from Tesco, Ocado, John Lewis, Amazon, Unilever, Nestlé and Mondelez.