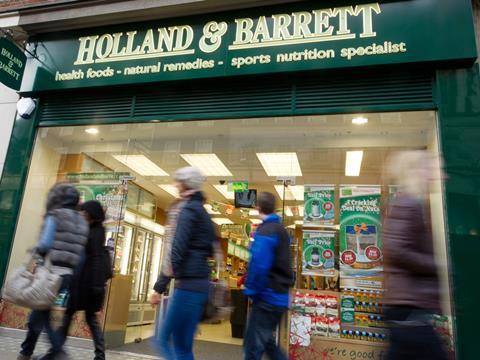 Holland & Barrett is to appoint former Travis Perkins director Tony Buffin as its new chief executive.

Buffin will take over from Peter Aldis after he stepped down in March 2019.

Buffin left Travis Perkins in February following a boardroom restructure, after joining the building company as group chief financial officer in April 2013 before being appointed as group chief operating officer in 2017.

Prior to his time at Travis Perkins, Buffin was chief financial officer of Australian grocery retailer the Coles Group, after being chief financial officer followed by CEO of the Loyalty Management Group. He will retain his role of non-executive director of Dyson.

Aldis resigned from the role after 10 years leading the business, and 19 years in total in various roles such as commercial manager, marketing director and acquisitions manager.
He stepped down as part of the health food retailer's continued 'transformational growth' strategy and reorganisation of its leadership team. This has already seen managing director for UK and Ireland Steve Carson promoted to group managing director and chairman John Walden become executive chairman.
Buffin's appointment will also see Walden step back from his interim executive leadership role and revert to his previous role as non-executive chairman.

Holland & Barrett said Buffin would add further strength to the management and leadership of the business as it "seeks to transform customer propositions across all channels and renew its focus on product and service innovation", adding that he and Carson would work together to put plans in place to help drive its long-term success.