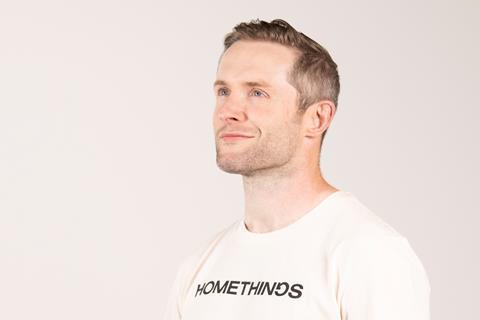 Sustainable household cleaning challenger Homethings has appointed category veteran Pete Rosier as its first head of brand.
Rosier previously worked at Ecover & Method. He started in 2008 as a marketing assistant, when the business was still simply Ecover, and worked his way up to digital brand manager in time for the acquisition of Method.
He eventually reached the position of European creative & content lead, after the expanded business was purchased in 2017 by SC Johnson.
During his tenure as creative & content lead, Rosier delivered campaigns including 'Method Drag Cleans' and 'Ecover Laundry Against Landfill & Refillution'. He also managed the Ecover partnership with the Mr Men/Little Miss franchise, designed to inspire young eco-activists.
In his new role at Homethings, Rosier will work alongside founders Tim Keaveney and Matt Aubrey to develop the fast-growing brand's positioning and marketing strategy. This would include "unlocking some exciting new brand partnerships, as well as launching a series of limited editions and campaigns in 2023/24", said Homethings.
Keaveney added that the eco-friendly business's "belief in the ability of purpose-led brands to shift consumer habits and create a more sustainable world completely aligns with Pete's. With his incredible expertise in eco-brand development and strategic marketing prowess, we're confident he can help us to elevate Homethings to a new level of awareness and customer recruitment."
The homecare category, said Rosier, was "a huge oxymoron, with many brands preaching eco-credentials that simply don't stack up within a system resting on its laurels. It's a dirty industry, which needs cleaning up. I want to help inspire change and call out complacency. So, when Homethings slid into my DMs, I knew what to do."
His appointments comes after Homethings unveiled a new look for its waterless, refillable and reusable cleaning range in January, in a bid to accentuate its sustainability credentials.