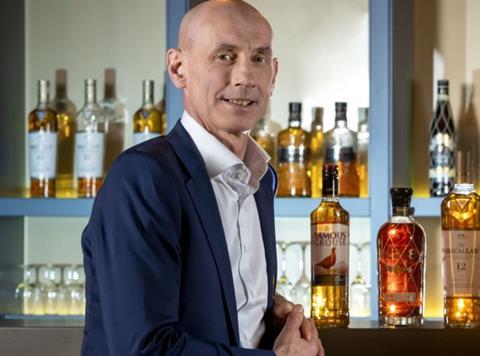 Edrington CEO Ian Curle is retiring after 15 years at the helm of the spirits giant.
Curle, who joined the business in 1986 and was promoted to CEO in 2004, will step down in March 2019 to be replaced by Scott McCroskie, who is currently managing director of Edrington's The Macallan whisky brand.
Curle had "led Edrington to become one of the world's leading international premium spirit companies", said the business' chairman Crawford Gillies. "Ian exemplifies the Edrington ethos of 'giving more' and his vision has transformed Edrington, positioning the company well for the great opportunities that lie ahead."

During his tenure, the company had transformed "from a successful scotch whisky producer employing 900 people, to a leading premium spirits brand-building company with 3,000 employees".
Curle said: "Edrington's best days lie ahead, and through Scott's leadership it will continue to be an ambitious, dynamic business, and a cornerstone of the scotch whisky industry that maintains and nurtures the ethos of giving more that has underpinned the company for 157 years."
McCroskie added he was "delighted" to take up the position of CEO, and fully intended "to work with the team at Edrington to build on the strong position we have achieved under his leadership."
It comes as Edrington this month sold its Cutty Sark whisky brand to French distributor La Martiniquaise-Bardinet after putting it on the market in June. However, Edrington will continue to blend and bottle the whisky for a transitional period. Its Glenturret whisky brand is also currently up for sale.