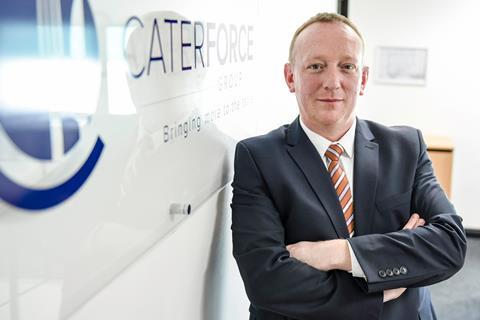 Foodservice buying group Caterforce is looking for a new MD after Nick Redford confirmed he is to step down after 10 years in the role.

Redford will depart in December and Caterforce is hoping to have a successor in place by then.

Since Redford joined Caterforce in 2009, the group's turnover has increased from £169m to £524m between its current seven wholesaler members. This is despite the loss of Kent Frozen Foods last year after its acquisition by US foodservice giant Sysco.

"During my time with the group, I have worked with some extraordinary people and members who are the driving force behind our successes, and I can't thank them enough," said Redford. "It has been a difficult decision, but after almost a decade in the role I believe it is time for me to focus on new projects. As a group, we are in such a great position that we can confidently transition through this change and it will only add to our growing success."

Caterforce chairman Stephen Carr said it would be "working closely with our members over the coming months to appoint a new managing director of Nick's calibre who will play an instrumental role in continuing to grow the Group's successes".