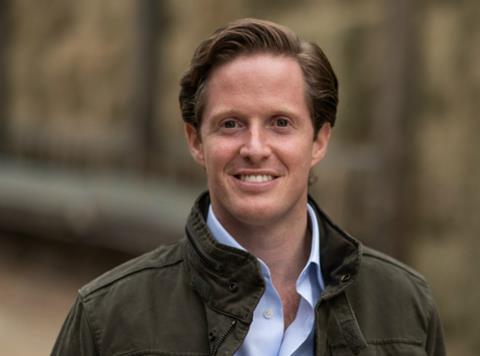 Müller Group has announced the appointment of Patrick Müller as interim MD of its Müller Milk & Ingredients division, replacing Andrew McInnes, who has taken a leave of absence due to illness.

Patrick Müller (no relation to the Müller family which owns the dairy giant) is the Swiss CEO of the supplier's Milk & More doorstep delivery service. He will continue to lead Milk & More while also helming the Milk & Ingredients division, said Müller Group CEO Werner Stegmüller.

He joined the German-owned dairy company in 2012 as its UK strategy director, and was instrumental in developing Müller from a branded yoghurt business into a "leading UK dairy company", Müller Group said, which boasted a presence in branded and own-label yoghurts, desserts, liquid milk, ingredients and direct to consumer deliveries.
After becoming strategy director of the Müller Group in 2014, Patrick Müller also took on responsibility for a HR organisation on the continent on an interim basis.

He then assumed responsibility for the Müller businesses in Eastern Europe and Middle East as MD of its international business unit, before taking over as boss of the formerly Dairy Crest-owned Milk & More in May 2016, where he led a successful turnaround that has seen membership grow by 30,000 since the turn of the year.

"Müller Milk & Ingredients has built leadership in fresh milk and is committed to meeting its obligations to customers whilst transforming the category which it serves," said Stegmüller.
MMI and Milk & More were "transforming their operations with talented leadership teams and committed employees", he added.

"We recognise that the basis of strong partnerships with customers is great tasting dairy products made with milk from British farms and impeccable customer service, combined with investment in the capabilities, innovation and marketing required to deliver category growth," added Patrick Müller.

"The MMI team is determined to deliver industry leading performance in all of these areas and I am delighted to provide leadership to support my colleagues as the business continues to make progress," he said.