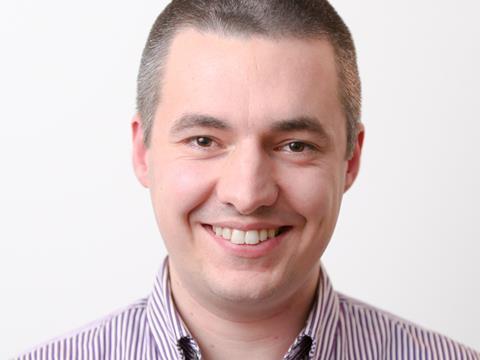 The head of technology at Tesco Labs is changing roles to become the supermarket's head of product for space, range and display.

Paul Wilkinson announced the move in a tweet that said: 'Had an epic few years @TescoLabs but starting an exciting new chapter today as head of product for space, range and display in the commercial team at Tesco.'

He starts his new role today, moving from the post of head of technology, research and open innovation at Tesco Labs, which tests new technology ahead of its rollout in the retail business.

He played a key part in introducing Tesco's voice shopping offering on Google Home smart speakers and Android phones.

A regular speaker at e-commerce conferences, he told The Grocer at Birmingham's Internet Retailing Expo in March that the service was soon to be improved with the launch of a new app.

Wilkinson spent Friday competing in Tesco Labs' annual Hackathon, in which global divisions of the retailer present new technology ideas to a panel of judges.

He tweeted that he and Tesco Labs' head of engineering Adrian Bracewell had 'won the internal @TescoLabs team award for our live car park monitor which we showed working by driving around the office carpark during the demo'.

Wilkinson was Tesco Labs' head of technology, research and open innovation for four years. He was previously Tesco's technology leadership graduate from 2010 to 2012 and IT specialist - research from 2012 to 2014.

A Tesco spokesman said Wilkinson's role would continue to involve e-commerce. He said a job ad would be placed seeking his replacement later this week.