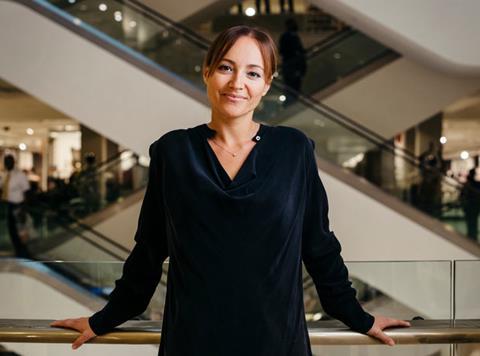 The John Lewis Partnership has announced that Paula Nickolds is to be the new managing director of its John Lewis stores.

Her promotion from commercial director follows the departure of Andy Street who is moving into politics.

Nickolds has been with JLP, which includes Waitrose, since 1994 when she joined the flagship John Lewis Oxford Street department store as a graduate trainee.

She held a number of senior positions including buying director, home, before being promoted to the John Lewis management board in 2013 as buying and brand director.

As commercial director since September last year, Nickolds has been responsible for innovation in John Lewis's product assortment, incorporating the look and feel of its shops.

"At a time of transformation in the retail sector, Paula's progressive and dynamic leadership is just what's needed for the next phase of modern retailing," said JLP chairman Sir Charlie Mayfield,

Nickolds said her long career with the company and as a partner of 22 years standing had informed her of the partnership's importance in British retail.

"Driven by our unique business model, and with innovation in our DNA, I am immensely excited to lead John Lewis on the next stage of our journey," she added.

Nickolds will take up the role from January next year.

Street, who joined the JLP as a graduate trainee more than 30 years ago, has been managing director since 2009. He has since accepted the Conservative candidacy for mayor of the West Midlands.

Dino Rocos, operations director for the past six-and-a-half years, will be the lead director for John Lewis for the intervening period, starting on 28 October and including the "critical peak trading period" around Christmas and new year.