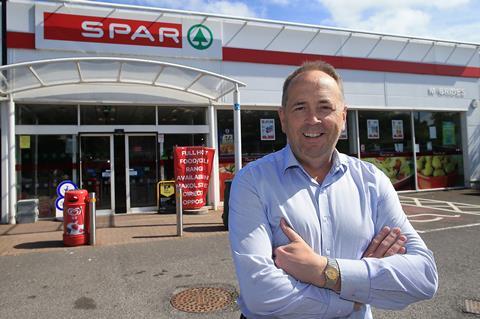 McBride Retail Group founder Peter McBride has been selected to join Spar International's InterSpar executive committee.

The Northern Ireland-based Spar retailer has more than 30 years of retailing experience, runs 12 stores throughout Mid Ulster, and is the president of Retail NI.

The InterSpar Executive Committee has 12 representatives made up of five wholesale members from prominent Spar countries and five retail members. Two seats are held by Spar International.

The group gathers twice a year for a two-day meeting, and at congress during the shareholders' meeting of Spar International.

They visit stores in the host country to gain a better understanding of the local market and hear first-hand what is happening in all Spar member countries.

"It is a true honour to be appointed to the executive committee, the only forum where independent Spar retailers are represented internationally," said McBride. "I look forward to representing retailers at the next event."

Paddy Doody, sales and marketing director at Henderson Group, which owns the Spar brand in Northern Ireland, said he was delighted McBride's contribution to the industry had been recognised.

"Last year, we celebrated 30 years of McBride Retail Group and honoured Peter as one of our most respected independent retailers. Over the past 30 years, the McBride Retail Group has consistently delivered for local shoppers, providing over 460 secure jobs across 12 sites," he said.