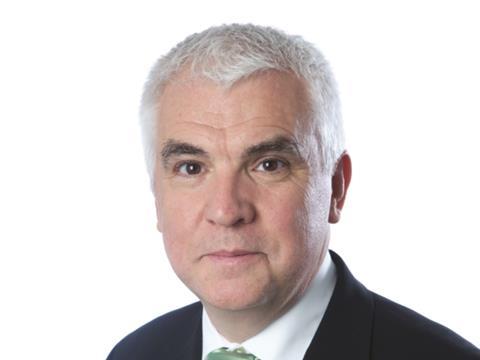 Pret a Manger has hired former Food Standards Agency boss Tim Smith to oversee a review of its allergen policies and procedures.
Smith, who was also previously group quality director at Tesco and is currently an independent adviser and non-executive director of Cranswick, has been tasked with setting up a food advisory panel to examine "all aspects" of how Pret approaches food safety issues associated with allergies.
Announcing the move in a blog this morning, Pret a Manger CEO Clive Schlee said the sandwich chain wanted to find the "clearest possible way of informing and protecting every customer".
The panel, which will also include anaphylaxis campaigners and medical professionals, would provide "a rigorous external perspective on the changes we need to make", he added.
Pret has come under increasing pressure to review its food safety policies and procedures in the wake of several serious allergen incidents, including the death of teenager Natasha Ednan-Laperouse.
"We've all been struck by the recent rise in incidents caused by allergens in our food," Smith told The Grocer. "Pret has recognised its responsibility to do what it can to deal with this as a priority, working in partnership across the industry. As we continue the progress which has already been made, it's clear that giving customers the best possible information will be top of our agenda."
Taking action
Natasha Ednan-Laperouse collapsed on a British Airways flight from London to Nice in 2016 after eating a Pret artichoke, olive & tapenade baguette she bought at Heathrow Terminal 5. The inquest into her death concluded she suffered a severe allergic reaction to sesame seeds baked into the dough, which weren't listed on the label.
Under current regulations, which environment secretary Michael Gove has since vowed to review, eateries preparing food freshly on site do not have to label individual products with allergen information.
However, Pret's decision to take advantage of this legal loophole was slammed by Dr Séan Cummings, the coroner overseeing the inquest into Ednan-Laperouse's death. He accused the sandwich chain of using its "local kitchen" business model to "evade the spirit" of food labelling regulations. Current FSA chair Heather Hancock also questioned "how a major food retailer" thought it acceptable "to use the exemption that is clearly in place for small enterprises".
Even more serious, both warned, was the lack of action taken by Pret in response to several incidents and complaints about the same undeclared allergen in the 12 months leading up to the death of Ednan-Laperouse. "Does this look like the behaviour of a responsible major food business?" asked Hancock.
Pret has since moved to make full ingredient information for all of its products available in its shops and online, and will this week place allergen awareness stickers on the packaging of all of its salads and sandwiches for the first time. The chain has also committed to introducing full ingredient labels on all freshly prepared products, with a trial set to kick off at one of its shops in London this November.
"Based on the findings from the trial and customer feedback, Tim and the panel will produce clear recommendations on how Pret can best protect and inform customers with allergies for the future," said Schlee. "Our aim is to do everything we can to help customers make informed choices and keep them safe."