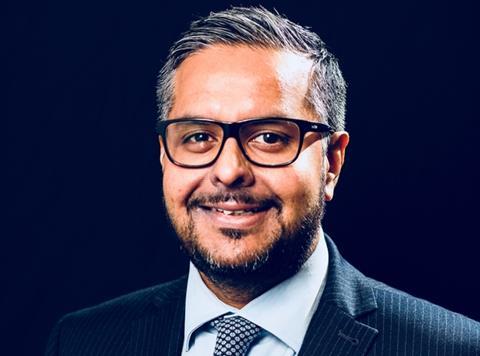 Sugro UK has appointed former AF Blakemore wholesale distribution sales director Raj Krishan as head of business development.
He joins the buying and marketing group for independent wholesalers after more than two-and-a-half years with Blakemore.
He is credited with playing a significant role in transforming Blakemore's wholesale distribution division, enrolling new customers and developing existing accounts – leading to enhancement of both revenue and profit.
Previous roles included format & development director at My Local Convenience Group, where he worked for almost a year.
He also spent about five years at Nisa Retail, initially as retail development director and subsequently format & development director.
He was senior retail controller at Landmark Wholesale from 2004 to 2010 and held various roles at AF Blakemore prior to that.
Neil Turton, Sugro managing director, said: "Raj is an experienced wholesale expert, who very much fits with the business growth strategy of growing wholesale and contract business, in addition to increasing membership.
"Raj will be a significant and vital asset to Sugro in becoming a better wholesaler."
Krishan, who joins the company on Monday [7 January], said he was looking forward to working with colleagues and members to develop "the many opportunities in these fast-paced and changing times of wholesale".
The appointment is the latest under the tenure of Turton, the former Nisa CEO who joined last September as managing director of the confectionery and snacks specialist.