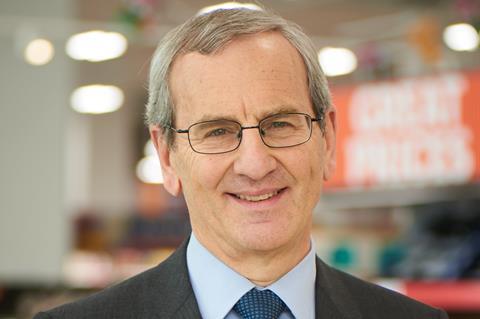 Sainsbury's chairman David Tyler stepped down from the role on 9 March after nine years.

Former property firm Great Portland Estates and Deloitte chairman Martin Scicluna will replace Tyler from 10 March, having joined the board of J Sainsbury as chairman-designate and non-executive director in November 2018.

Scicluna will also remain chairman of RSA Insurance.

Sainsbury's first revealed Tyler would be resigning in its full-year report in May 2018.

He was first appointed to its board in October 2009 and became chairman in November 2009, as well as chairman of its nomination committee.

Tyler has extensive experience across the consumer, retail and financial services sectors, including chairman of IT and management consultancy Logica plc and 3i Quoted Private Equity, and currently at real estate investment trust company Hammerson and D&G. He has also served as finance director at retail company GUS, non-executive director for Burberry Group and consumer goods firm Reckitt Benckiser, and held financial and general management roles at Unilever, NatWest and auction company Christie's International.
"I have greatly enjoyed my years as chairman of Sainsbury's. The retail industry has undergone immense change during this period and we have transformed our business so that it can continue to succeed in the medium and long term," said Tyler. "I look forward to welcoming Martin to the board."

Scicluna said he was "delighted" to join Sainsbury's, calling it a company he has long admired "for its clear customer focus and its strong values".

Senior independent director Dame Susan Rice added: "On behalf of the board and colleagues at Sainsbury's, I would like to express our thanks to David for his highly effective leadership over the last nine and a half years. David has given invaluable strategic counsel and guidance to the business and we are grateful for his very significant contribution. We are delighted to welcome Martin Scicluna as David's successor and we look forward very much to working with him in the years ahead."